2014-Sustainable Industrial Processing Summit
SIPS 2014 Volume 7: Energy Production, Environmental & Multiscale
| | |
| --- | --- |
| Editors: | Kongoli F |
| Publisher: | Flogen Star OUTREACH |
| Publication Year: | 2014 |
| Pages: | 528 pages |
| ISBN: | 978-1-987820-09-6 |
| ISSN: | 2291-1227 (Metals and Materials Processing in a Clean Environment Series) |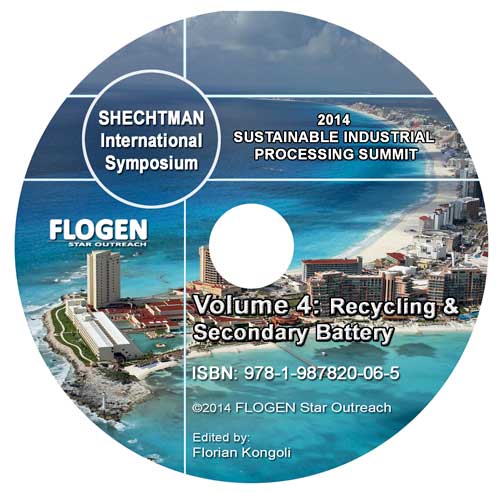 CD shopping page
Microbial EOR

Maryam Dehghani1;
1NATIONAL IRANIAN OIL COMPANY, Omiodieh, Iran (Islamic Republic of Iran);
Type of Paper: Regular
Id Paper: 155
Topic: 15

Abstract:

Microbial enhanced oil recovery (MEOR) is a tested and increasingly applied method of oil treatment in the industry. MEOR uses microbes to ferment hydrocarbons and to produce a by-product useful in the recovery of oil. The MEOR process works by channeling oil through preferred pathways in the reservoir rock by plugging off small channels and forcing the oil to migrate through the larger pore spaces. Nutrients such as sugars, phosphates or nitrates must be frequently injected to stimulate the microbes' growth and aid their performance. The microbes generate surfactants and carbon dioxide (CO2) that help to displace the oil. Microbial growth can be either within the oil reservoir (in situ) or on the surface where the by-products from microbes grown in vats are selectively removed from the nutrient media and then injected into the reservoir. For in-situ MEOR processes, the microorganisms must not only survive in the reservoir environment but they must also produce the chemicals necessary for oil mobilization. Field results prove that Microbial EOR increases production and reserves while decreases water cut. Microbes can improve the oil recovery by generating gases that increase the reservoir pressure and reduce oil viscosity; by generating acids that dissolve rock and improve absolute permeability and reduce the permeability in channels, thereby improving the displacement conformance, altering the wettability, producing bio-surfactants that decrease surface and interfacial tensions and reducing the oil viscosity by degrading long chain saturated hydrocarbons. The only costs are for the microbes and for performing the treatments.

Full Text:

Click here to access the Full Text

Cite this article as:

Dehghani M. Microbial EOR. In: Kongoli F, editors. Sustainable Industrial Processing Summit SIPS 2014 Volume 7: Energy Production, Environmental & Multiscale. Volume 7. Montreal(Canada): FLOGEN Star Outreach. 2014. p. .