2014-Sustainable Industrial Processing Summit
SIPS 2014 Volume 7: Energy Production, Environmental & Multiscale
| | |
| --- | --- |
| Editors: | Kongoli F |
| Publisher: | Flogen Star OUTREACH |
| Publication Year: | 2014 |
| Pages: | 528 pages |
| ISBN: | 978-1-987820-09-6 |
| ISSN: | 2291-1227 (Metals and Materials Processing in a Clean Environment Series) |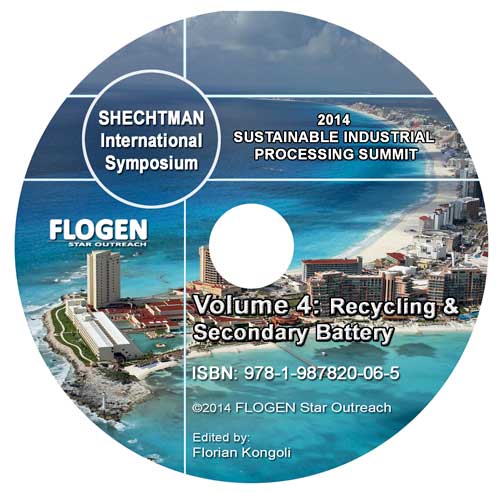 CD shopping page
Hybrid Renewable Energy Systems

Maryam Dehghani1;
1NATIONAL IRANIAN OIL COMPANY, Omiodieh, Iran (Islamic Republic of Iran);
Type of Paper: Regular
Id Paper: 156
Topic: 15

Abstract:

The hybrid renewable energy system is one of the most promising applications of renewable energy technologies in remote areas, where the cost of grid extension is prohibitive and the price of fossil fuels increases drastically the remoteness of the location. It has been demonstrated that hybrid energy systems can reduce significantly the total life-cycle cost of stand-alone power supplies in many situations, while at the same time they can provide a more reliable supply of electricity through the combination of energy sources. Applications of hybrid systems range from small power supplies to remote households, providing electricity for lighting or water pumping and water supply to village electrification for remote communities. Mixed combinations of renewable energy systems are also possible, with applications where different renewable energy technologies are applied in one location without the systems being necessarily interconnected in one electricity grid. Although a range of hybrid system configurations are possible, what we have learned so far is that the choice must suit the community considered.

Full Text:

Click here to access the Full Text

Cite this article as:

Dehghani M. Hybrid Renewable Energy Systems. In: Kongoli F, editors. Sustainable Industrial Processing Summit SIPS 2014 Volume 7: Energy Production, Environmental & Multiscale. Volume 7. Montreal(Canada): FLOGEN Star Outreach. 2014. p. 217-218.