2014-Sustainable Industrial Processing Summit
SIPS 2014 Volume 7: Energy Production, Environmental & Multiscale
| | |
| --- | --- |
| Editors: | Kongoli F |
| Publisher: | Flogen Star OUTREACH |
| Publication Year: | 2014 |
| Pages: | 528 pages |
| ISBN: | 978-1-987820-09-6 |
| ISSN: | 2291-1227 (Metals and Materials Processing in a Clean Environment Series) |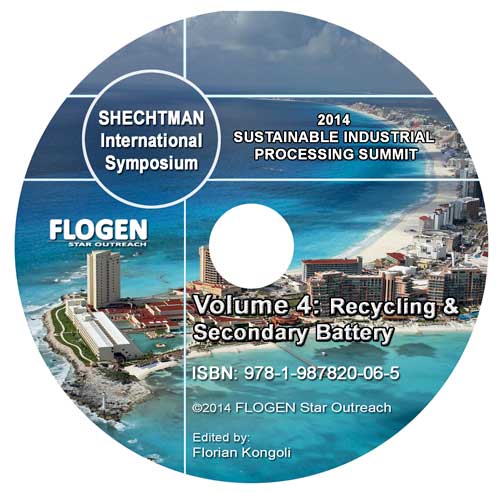 CD shopping page
High-temperature Geothermal Energy - why no Canadian development?

Mory Ghomshei1; John Meech2; Nima Mousavi1;
1CARNOTECH ENERGY INC., Vancouver, Canada; 2UNIVERSITY OF BRITISH COLUMBIA, Vancouver, Canada;
Type of Paper: Invited
Id Paper: 238
Topic: 15

Abstract:

Canada has significant high-temperature geothermal energy resources mainly located in British Columbia and Yukon. Enhanced geothermal energy systems can be created as well in the Northwest Territories and in Alberta and Saskatchewan. Deep-drilling may also be attractive in parts of the Maritimes. Yet, as of today, none of these resources have gone into production. With the increasing emphasis on reducing our energy supply reliance on fossil fuels, it seems counter-intuitive that geothermal energy has not yet been exploited. This paper will examine the state-of-the-art of GES around the world and what factors appear to be holding Canada back from developing this outstanding energy source.
Presenter: Dr. Mory Ghomshei

Keywords:

geothermal energy systems, Canada, high-temperature, enhanced systems, binary cycle, development


Full Text:

Click here to access the Full Text

Cite this article as:

Ghomshei M, Meech J, Mousavi N. High-temperature Geothermal Energy - why no Canadian development?. In: Kongoli F, editors. Sustainable Industrial Processing Summit SIPS 2014 Volume 7: Energy Production, Environmental & Multiscale. Volume 7. Montreal(Canada): FLOGEN Star Outreach. 2014. p. 163-174.