2014-Sustainable Industrial Processing Summit
SIPS 2014 Volume 7: Energy Production, Environmental & Multiscale
| | |
| --- | --- |
| Editors: | Kongoli F |
| Publisher: | Flogen Star OUTREACH |
| Publication Year: | 2014 |
| Pages: | 528 pages |
| ISBN: | 978-1-987820-09-6 |
| ISSN: | 2291-1227 (Metals and Materials Processing in a Clean Environment Series) |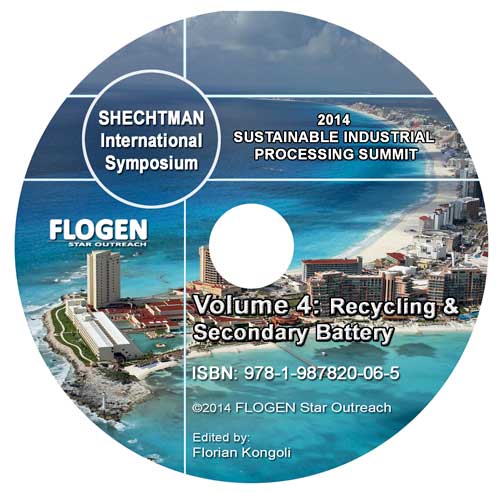 CD shopping page
Applications of Fiber Optical Sensors in Petroleum Industry

Abdollah Esmaeili1; Maryam Dehghani2;
1UNIVERSITI TEKNOLOGI PETRONAS (UTP), Omidieh, Iran (Islamic Republic of Iran); 2NATIONAL IRANIAN OIL COMPANY, Omiodieh, Iran (Islamic Republic of Iran);
Type of Paper: Regular
Id Paper: 98
Topic: 15

Abstract:

Fiber optic sensor systems have been in the oilfield for a number of years now; however, they have had many shortcomings, including high price points, which have prevented widespread adoption. We can integrate fiber optic sensors into oil and gas companies' products and processes and take advantage of the even more rapid advances in technology both technically and economically speaking. Moreover, we can design all sorts of fiber optic sensors that cover various sections of petroleum industry operations.
Most researches have been in this part of technology for this is where most of the applications are. However, other types of sensors have been developed as well. Most of the fiber optical sensors have just one or perhaps a few detectors, but some high resolution imaging systems with large detector element arrays have also been developed.
Some fiber optical sensors are frequently incorporated as components in larger products. They are also used independently in process control and other types of applications in petroleum industry. This paper describes various aspects of fiber optic sensors and their applications and it addresses their role in petroleum industry.

Full Text:

Click here to access the Full Text

Cite this article as:

Esmaeili A and Dehghani M. Applications of Fiber Optical Sensors in Petroleum Industry. In: Kongoli F, editors. Sustainable Industrial Processing Summit SIPS 2014 Volume 7: Energy Production, Environmental & Multiscale. Volume 7. Montreal(Canada): FLOGEN Star Outreach. 2014. p. 203-206.