2015-Sustainable Industrial Processing Summit
SIPS 2015 Volume 10: Mineral & Secondary Battery
| | |
| --- | --- |
| Editors: | Kongoli F, Silva AC, Arol AI, Kumar V, Aifantis K |
| Publisher: | Flogen Star OUTREACH |
| Publication Year: | 2015 |
| Pages: | 340 pages |
| ISBN: | 978-1-987820-33-1 |
| ISSN: | 2291-1227 (Metals and Materials Processing in a Clean Environment Series) |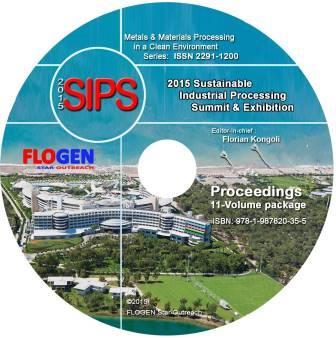 < CD shopping page
Safety and Health Concerns with Lithium-Ion Batteries

Aysenur Gul1;
1IPYK UNIVERSITY, Istanbul, Turkey;
Type of Paper: Regular
Id Paper: 432
Topic: 14

Abstract:

The lithium ion batteries consist of positive (inorganic lithium-intercalating compound and negative (lithium-intercalating carbon) electrodes and have an organic liquid electrolyte (a lithium salt in an organic liquid). They store lots of energy in a small and light package. Lithium-ion batteries are widely used in cordless communication technologies and equipment such as laptops, cell phones, and other mobile devices.
Despite lithium ion batteries are produced with the high safety standards, plenty of incidents have been reported because of fire and explosion of lithium ion batteries in electronic devices or large vehicles and facilities. Therefore, lithium-ion batteries are optimized to store and release energy with respect to environmental, health, and safety issues. This work summarizes potential hazards and safety recommendations for their commercialization.

Keywords:

Health; Security;


Cite this article as:

Gul A. Safety and Health Concerns with Lithium-Ion Batteries. In: Kongoli F, Silva AC, Arol AI, Kumar V, Aifantis K, editors. Sustainable Industrial Processing Summit SIPS 2015 Volume 10: Mineral & Secondary Battery. Volume 10. Montreal(Canada): FLOGEN Star Outreach. 2015. p. 295-296.