2015-Sustainable Industrial Processing Summit
SIPS 2015 Volume 7: Ionic Liquids & Energy Production
| | |
| --- | --- |
| Editors: | Kongoli F, Gaune-Escard M, Mauntz M, Rubinstein J, Dodds H.L. |
| Publisher: | Flogen Star OUTREACH |
| Publication Year: | 2015 |
| Pages: | 310 pages |
| ISBN: | 978-1-987820-30-0 |
| ISSN: | 2291-1227 (Metals and Materials Processing in a Clean Environment Series) |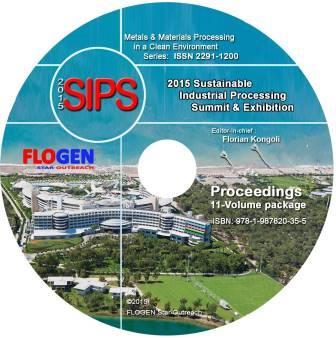 < CD shopping page
Sand Production Mechanisms in an Oil Reservoir

Abdollah Esmaeili1;
1KHAZAR UNIVERSITY - AZERBAIJAN, Omiodieh, Iran (Islamic Republic of Iran);
Type of Paper: Regular
Id Paper: 100
Topic: 17

Abstract:

Sand production is a major issue during oil and gas production from unconsolidated reservoirs. In predicting the onset of sand production, it is important to accurately determine the sand production mechanisms and the contributing parameters. The aim of this study was to determine sand production mechanism in an oil reservoir, identify the major contributing parameters and evaluate their effects on sanding. Sand failure mechanisms and contributing parameters were identified. The results showed that cohesive stress is the predominant sand failure mechanism. Sand strength, grains movement, shear and tensile strengths impact sand production too.

Full Text:

Click here to access the Full Text

Cite this article as:

Esmaeili A. Sand Production Mechanisms in an Oil Reservoir. In: Kongoli F, Gaune-Escard M, Mauntz M, Rubinstein J, Dodds H.L., editors. Sustainable Industrial Processing Summit SIPS 2015 Volume 7: Ionic Liquids & Energy Production. Volume 7. Montreal(Canada): FLOGEN Star Outreach. 2015. p. 293-294.