2015-Sustainable Industrial Processing Summit
SIPS 2015 Volume 7: Ionic Liquids & Energy Production
| | |
| --- | --- |
| Editors: | Kongoli F, Gaune-Escard M, Mauntz M, Rubinstein J, Dodds H.L. |
| Publisher: | Flogen Star OUTREACH |
| Publication Year: | 2015 |
| Pages: | 310 pages |
| ISBN: | 978-1-987820-30-0 |
| ISSN: | 2291-1227 (Metals and Materials Processing in a Clean Environment Series) |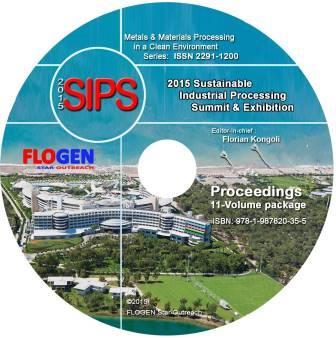 < CD shopping page
Non-Power Nuclear Reactors: The First Building Blocks for Establishing a Nuclear Power Program

Ayman Hawari1;
1NORTH CAROLINA STATE UNIVERSITY, Raleigh, United States;
Type of Paper: Invited
Id Paper: 223
Topic: 17

Abstract:

For many countries that aim to establish a nuclear power program and eventually build nuclear power plants to satisfy their energy needs, the question of whether or not to begin by establishing a non-power nuclear reactor is an issue of internal and external debate. However, recent experiences around the world have demonstrated the advantage of taking such an initial step. For countries that are true "new comers" to the nuclear energy field, the experience of building a non-power nuclear reactor that serves the needs of education and research was found to be a natural stepping-stone for initiating their nuclear power programs. Specifically, the process of building such a facility requires the development of the country's entire indigenous infrastructure including its legal and regulatory frameworks, and industrial and human resources. Furthermore, as such a project requires several years from inception to completion, this period of time may be viewed as an educational period for the country as a whole regarding issues related to nuclear reactors. Consequently, while a non-power reactor may be viewed as different technologically and in purpose from nuclear power reactors, its role as an educational and research facility may actually begin long before the day of first criticality.

Keywords:

Energy; Engineering; Radiation;


Full Text:

Click here to access the Full Text

Cite this article as:

Hawari A. Non-Power Nuclear Reactors: The First Building Blocks for Establishing a Nuclear Power Program. In: Kongoli F, Gaune-Escard M, Mauntz M, Rubinstein J, Dodds H.L., editors. Sustainable Industrial Processing Summit SIPS 2015 Volume 7: Ionic Liquids & Energy Production. Volume 7. Montreal(Canada): FLOGEN Star Outreach. 2015. p. 273-274.