2016-Sustainable Industrial Processing Summit
SIPS 2016 Volume 1: D'Abreu Intl. Symp. / Iron and Steel Making
| | |
| --- | --- |
| Editors: | Kongoli F, Noldin JH, Takano C, Lins F, Gomez Marroquin MC, Contrucci M |
| Publisher: | Flogen Star OUTREACH |
| Publication Year: | 2016 |
| Pages: | 320 pages |
| ISBN: | 978-1-987820-37-9 |
| ISSN: | 2291-1227 (Metals and Materials Processing in a Clean Environment Series) |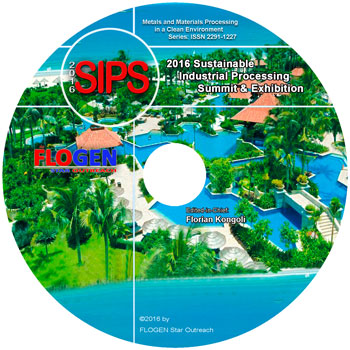 CD shopping page
Research on iron ore sintering with oxygen enrichment

Fengguang Han1; Hongming LONG2;
1BAOSTEEL GROUP, Nanjing, China; 2ANHUI UNIVERSITY OF SCIENCE AND TECHNOLOGY, Maanshan, China;
Type of Paper: Regular
Id Paper: 18
Topic: 2

Abstract:

The test results showed that the yield, tumbler index and productivity of sinter when the project of oxygen enrichment was carried out were increased and the fuel cost was decreased. Due to the higher oxygen content in the air, the condition of the fuel combustion was improved and the combustion efficiency was increased. Sintering with oxygen enrichment would help to increase sintering production, stabilize BF (Blast Furnace) operation, reduce coke cost and boost the production of BF. Besides, the off-gas emission should be an additional benefit.

Keywords:

Gas; Iron; Sinter


Full Text:

Click here to access the Full Text

Cite this article as:

Han F and LONG H. Research on iron ore sintering with oxygen enrichment. In: Kongoli F, Noldin JH, Takano C, Lins F, Gomez Marroquin MC, Contrucci M, editors. Sustainable Industrial Processing Summit SIPS 2016 Volume 1: D'Abreu Intl. Symp. / Iron and Steel Making. Volume 1. Montreal(Canada): FLOGEN Star Outreach. 2016. p. 276-277.