2016-Sustainable Industrial Processing Summit
SIPS 2016 Volume 1: D'Abreu Intl. Symp. / Iron and Steel Making
| | |
| --- | --- |
| Editors: | Kongoli F, Noldin JH, Takano C, Lins F, Gomez Marroquin MC, Contrucci M |
| Publisher: | Flogen Star OUTREACH |
| Publication Year: | 2016 |
| Pages: | 320 pages |
| ISBN: | 978-1-987820-37-9 |
| ISSN: | 2291-1227 (Metals and Materials Processing in a Clean Environment Series) |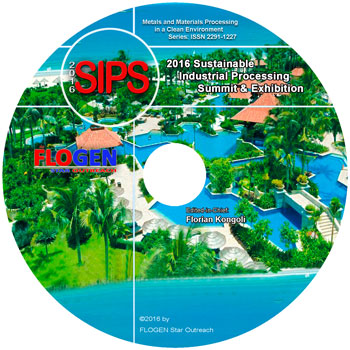 CD shopping page
Coke quality and technology of blast furnace smelting

Dmitrii Tikhonov1; Ivan Kurunov2; Sergey Filatov2;
1NOVOLIPETSK STEEL, Lipetsk, Rwanda; 2NLMK, Lipetsk, Russian Federation;
Type of Paper: Regular
Id Paper: 368
Topic: 2

Abstract:

Novolipetsk Steel is the key company within NLMK Group. The company includes all steel-making and servicing facilities. Iron ore raw materials and fluxes for sinter production are delivered from mining and concentration plants of the Group. Coke at the company and at Altai-Koks - the Group's plant - is produced from purchased coal. In order to improve competitiveness, starting from 2013 at all production stages of the company and plants supplying raw materials and coke to it, systematic work has been performed aimed at improvement of processes according to the principles of the approved concept "Ideal technology":
- compliance of quality and consumption of burden and process fuel with conditions of physical and chemical processes in facilities necessary for achieving required product quality;
- maximum use of design capacities of facilities;
- environmental friendliness.
As a result, within 30 months of the company's operation coal purchasing for production of coke calculated per ton of hot metal has been reduced by more than 14%, production of hot metal, steel has increased by 10-15%, and 3-5%, respectively, production capacity of blast furnaces has grown by 15-25 %.

Keywords:

Blast furnace process, charge materials, coke, CSR, efficiency, reduction rate, intensity, production capacity, fuel consumption, heat losses.


Full Text:

Click here to access the Full Text

Cite this article as:

Tikhonov D, Kurunov I, Filatov S. Coke quality and technology of blast furnace smelting. In: Kongoli F, Noldin JH, Takano C, Lins F, Gomez Marroquin MC, Contrucci M, editors. Sustainable Industrial Processing Summit SIPS 2016 Volume 1: D'Abreu Intl. Symp. / Iron and Steel Making. Volume 1. Montreal(Canada): FLOGEN Star Outreach. 2016. p. 251-252.