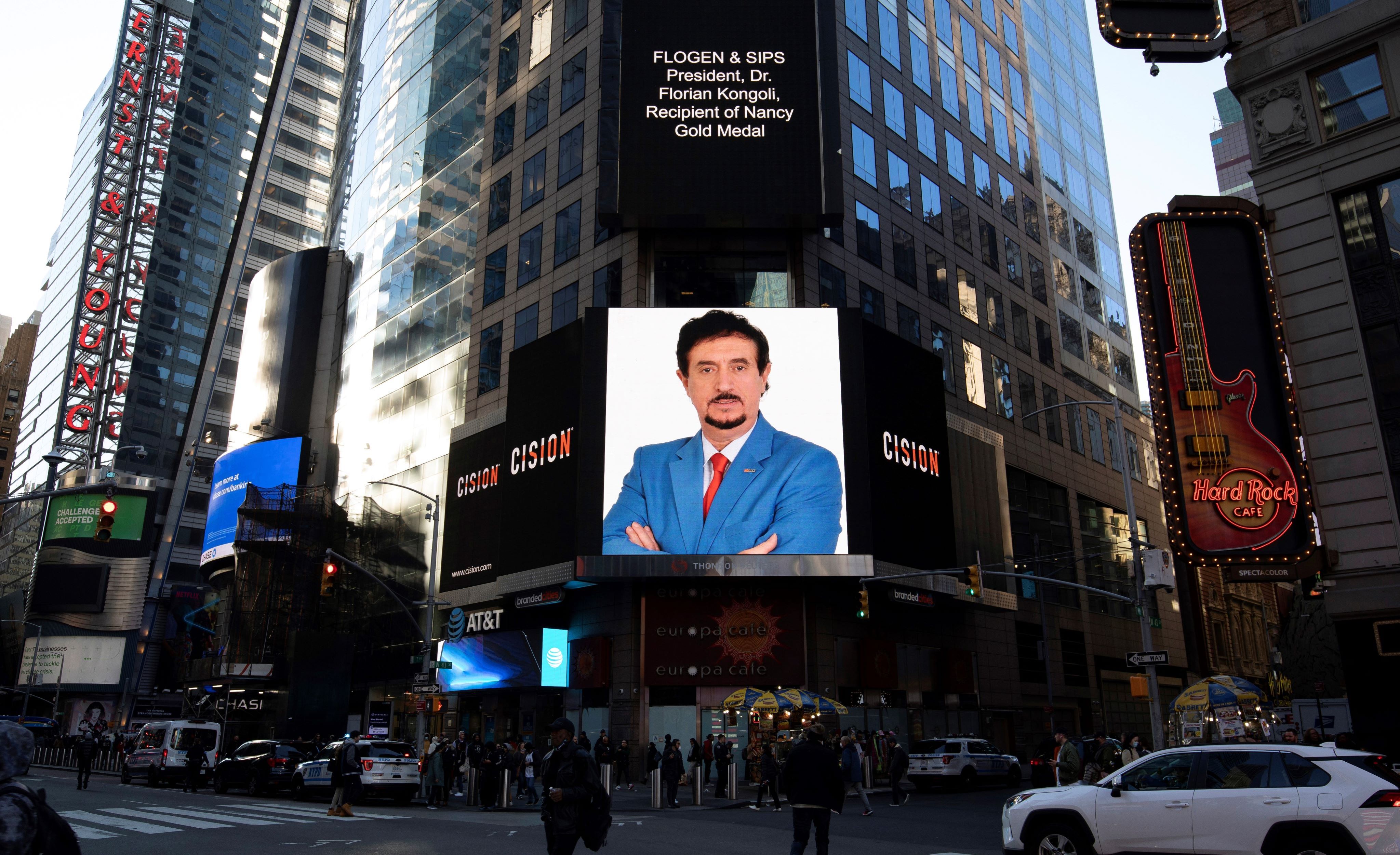 Dr. Florian Kongoli, FLOGEN Chairman and President of SIPS2022, featured in Times Square, New York City November 4, 5, and 6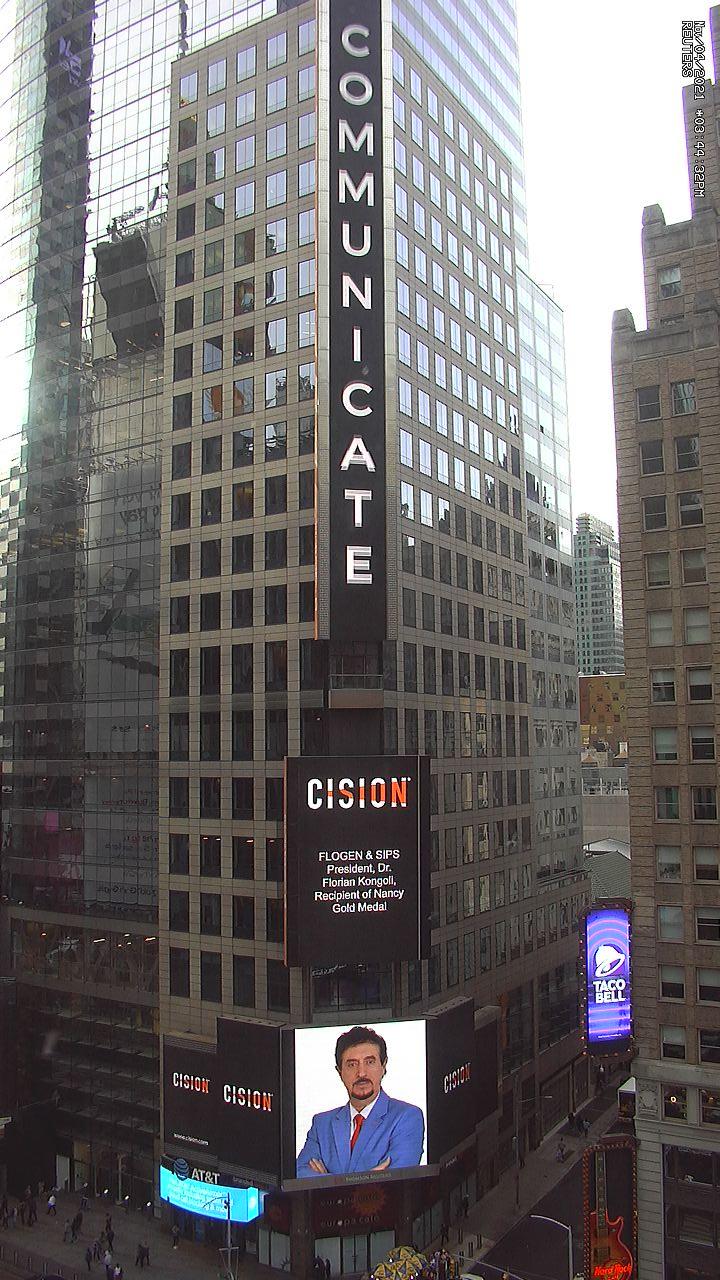 Dr. Florian Kongoli, FLOGEN Chairman and President of SIPS2022, featured in Times Square, New York City November 4 2021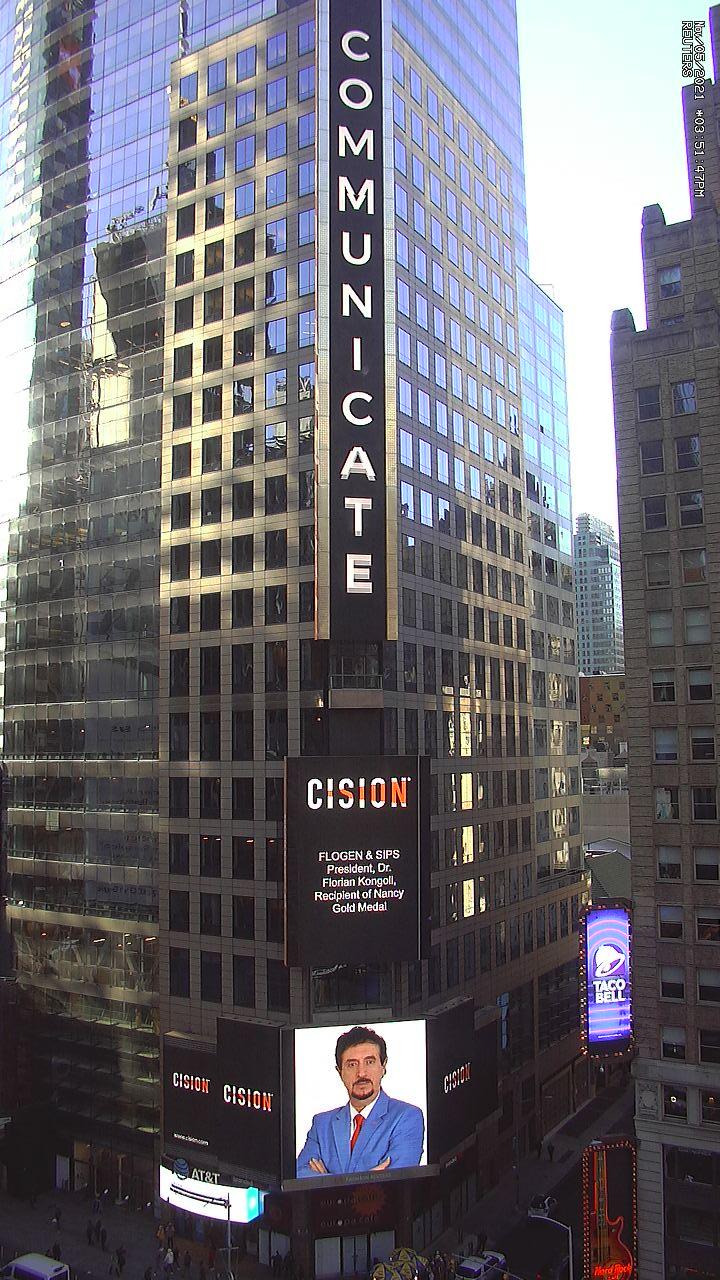 Dr. Florian Kongoli, FLOGEN Chairman and President of SIPS2022, featured in Times Square, New York City November 5 2021

An Article about Dr. Florian Kongoli written in L'Est Republicain
An Article about Dr. Florian Kongoli, Chairman of FLOGEN Star Outreach and CEO of FLOGEN Technologies, has been written in the French Newspaper "L'Est Republicain" in honour of Dr. Kongoli being acknowledged in Times Square, New York City in recognition of his Gold Medal of Nancy that he received in October 2021. The English and French text of the articles can be seen below.
English Text
Nancy in Times Square! As unbelievable as it sounds, it is true!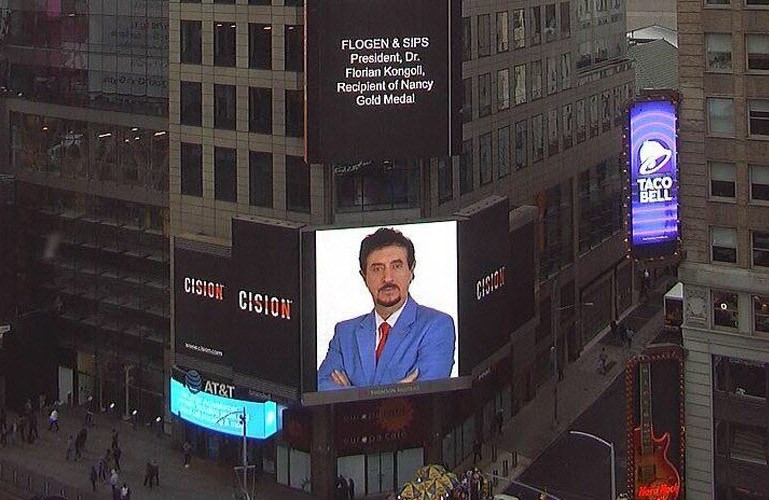 Dr. Florian Kongoli, FLOGEN Chairman and President of SIPS2022, featured in Times Square, New York City November 4, 5, and 6

And this is thanks to a man: Dr. Florian Kongoli, CEO of Flogen Technologies Inc. an applied research institute in Montreal (Canada).

In addition to his three diplomas, his company, and his over 25 years of experience in applied technology, Dr. Florian Kongoli, is an honorary citizen of Rio de Janeiro and head of the organizing committee of an international summit on sustainable development. Dr. Kongoli is also the holder of the gold medal of the City of Nancy and an honorary member of the Lorraine Academy of Sciences, an institution chaired by Prof. Jean-Marie Dubois which has 150 members and fifty academics.

In Mid-October, Florian Kongoli spent two days in Nancy. When he left, he had promised to talk about Nancy through his travels around the world. Dr. Kongoli has kept his promise!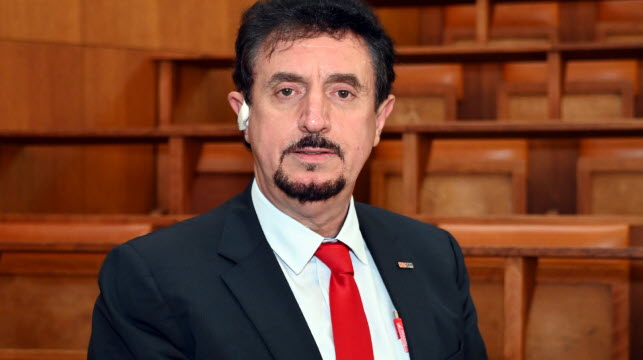 Florian Kongoli, Nancy, 14 october 2021. Photo ER /Cedric JACQUOT
On November 4th, 5th, and 8th, his photo was posted in Times Square (in recognition of his Gold Medal of Nancy), New York's well-known business district, with a nod to the capital of the Dukes of Lorraine, and Nancy

Contacted this Tuesday, November 9th, Dr. Florian Kongoli explains: "By becoming a new Nancy resident, I promised to be a good ambassador for Nancy. And There you go. When I became an honorary citizen of Rio de Janeiro, I had done the same publicity. My professional friends in New York helped me in both cases".
French Text

Nancy sur Times Square! Aussi incroyable que cela puisse paraître, c'est vrai !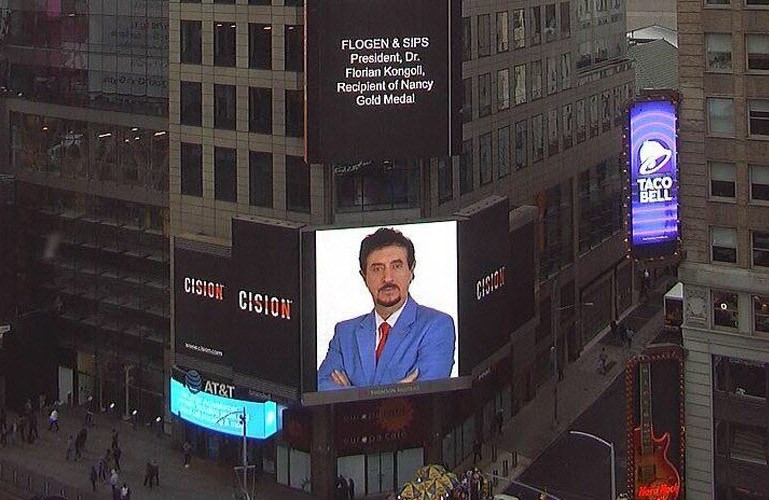 Dans le célèbre quartier de Times Square, à New York (USA), début novembre. Photo DR
Et cela grâce à un homme: le docteur Florian Kongoli, le PDG de l'institut de recherche appliquée Flogen Technologies Inc., à Montréal (Canada).

Outre ses trois dipl&aocirc;mes, son entreprise et ses 25 années d'expérience en technologie appliquée, Florian Kongoli, citoyen d'honneur de Rio de Janeiro et responsable du comité d'organisation d'un Sommet mondial sur le développement durable, est aussi le détenteur de la médaille d'or de la Ville de Nancy et membre d'honneur de la séance de rentrée de l'Académie lorraine des Sciences, institution présidée par Jean-Marie Dubois qui compte 150 sociétaires et cinquante académiciens.

Mi-octobre, Florian Kongoli a passé deux jours à Nancy. À son départ, il avait promis de parler de Nancy à travers ses voyages dans le monde. Le patron a tenu promesse.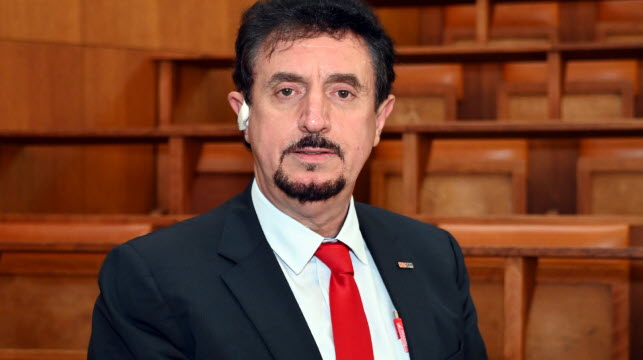 Florian Kongoli, à Nancy, le 14 octobre 2021. Photo ER /Cédric JACQUOT
Les 4, 5 et 8 novembre, il a affiché sa photo sur Times Square, quartier d'affaires de New York bien connu, avec un clin d'oeil pour la capitale des ducs de Lorraine.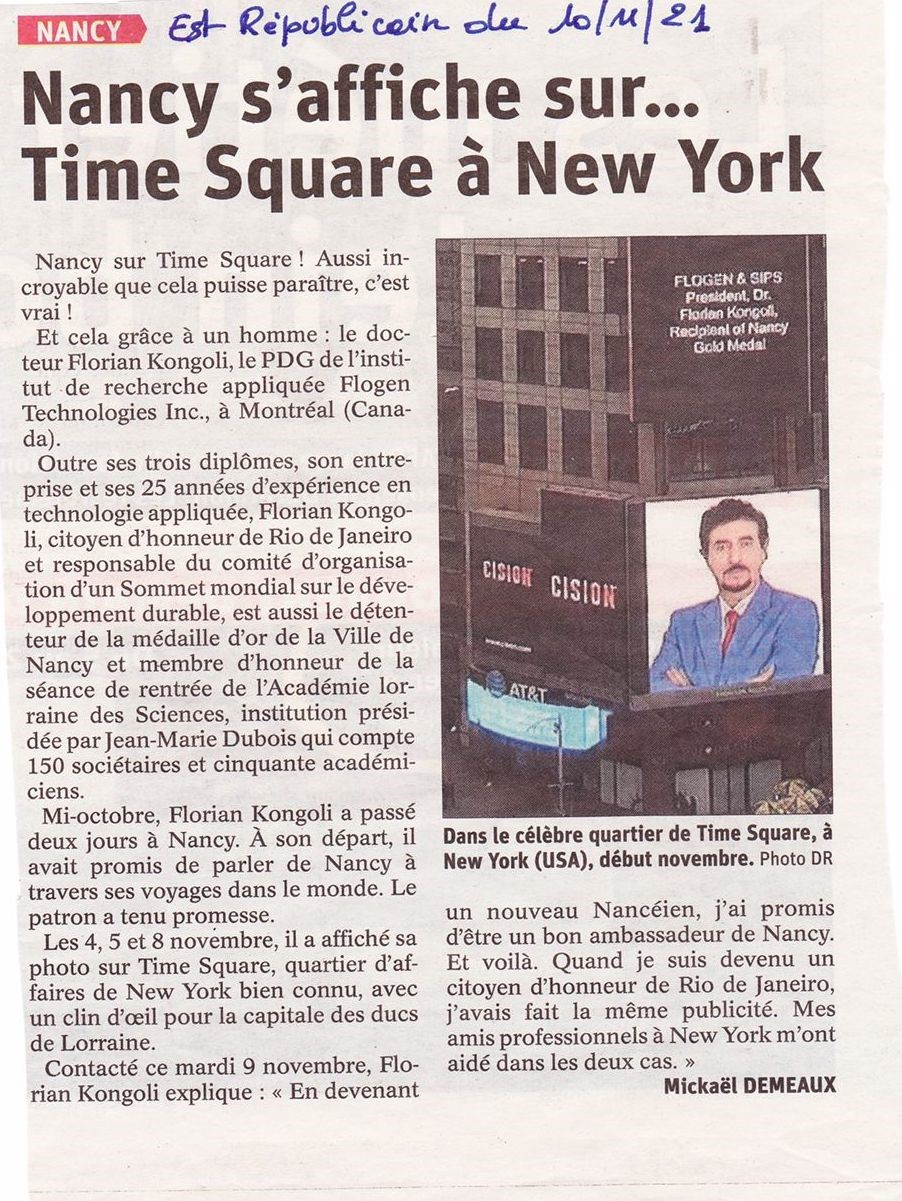 Dr. Kongoli featured in the Nancy Newspaper for being in Times Square in honour of his Gold Medal of Nancy
The article can be seen at the link below:
https://www.estrepublicain.fr/insolite/2021/11/09/nancy-s-affiche-sur-time-square-a-new-york
The French PDF can be seen below:
French PDF
List of Media Organizations that have featured the news of Dr Florian Kongoli being awarded the Nancy Gold Medal. Click in the link to see the publication
| | |
| --- | --- |
| French Media Releases | English Media Releases |