AIRLINES
The following airlines and group of airlines are our partners for SIPS, providing 5 to 25 % discount to our attendees traveling to Panama for the summit.


COPA Airlines is the official airline of SIPS 2023 and offer 15% discount for the participants' air tickets booked through the call center, sales office or through the official Copa website: www.copaair.com
Offer valid 7 days before and 7 days after.

Here is the discount chart with the applicable classes for discount code C9192 :
ECONOMY
BUSINESS
BASIC/CLASSIC
BASIC/CLASSIC
FULL
PROMO
FULL
A, T
L,E,W,O,S,U,V,K,Q,H
M,B,Y
R,D
J,C
0%
15%
15%
0%
15%


AirEuropa is the Official Airline of SIPS 2023 , providing 15% discount to our attendees travelling to Panama for the summit.

Purchase availability: from now untill Dec 5th.

Flight Dates: Nov 20th to Dec 5th.

Booking link: https://www.aireuropa.com/es/es/home?promocode=UXFLOGEN23


Iberia Airlines is the official Airline of SIPS 2023 and 10% discount is offered on all flights.
Your unique booking URL: www.iberia.com
Voucher code: SIPSPTY2023
Companies: Valid on Iberia, Iberia Express or Air Nostrum operated flight
Sales until: 01st December 2023
Inbound flights: From 20th November 2023 until 01st December 2023
Outbound flight: From 27th November 2023 until 8th December 2023


We're proud to announce that we've chosen SkyTeam as our Official Alliance Network for air travel. We would like to offer you seamless air travel via SkyTeam Global Meetings to our event. Our registered Global Meetings event offers you attractive airfares. By booking and buying your airline ticket via the dedicated link below, you will benefit from:
Savings - take advantage of exclusive discounts up to 15% in both Business and Economy Class; no fee for your online bookings.
Convenience - book the most convenient itinerary online with any of the 19 SkyTeam member airlines.
Reward Miles - earn Miles on your frequent flyer program of a SkyTeam member airline and save on your future travels
Valuable services - SkyTeam Elite Plus, First and Business Class customers will experience SkyPriority, the alliance network red-carpet treatment, and will get access to the exclusive SkyTeam lounges.
SkyTeam network - travel to your event from virtually anywhere in the world with over 14,500 daily flights covering more than 1,150 destinations in 175 countries.
Event ID:
4652S
Your unique booking URL:
http://res.skyteam.com/Search/promoDefault.aspx?vendor=sky&promocode=4652S
Travel Valid Period: from 20-Nov-23 to 08-Dec-23


Attractive discounts, up to -15%, on a wide range of public fares on all AIR FRANCE, KLM and their code-shared flights worldwide.

Event: The Sustainable Industrial Processing Summit (SIPS)
ID Code: 40014AF
Your unique booking URL: https://globalmeetings.airfranceklm.com/Search/promoDefault.aspx?vendor=AFR&promocode=40014AF
Travel Valid Period: from 20-Nov-23 to 08-Dec-23


Air Canada is an official Canadian airline for SIPS. Special Rates are guaranteed by Air Canada for all attendees of the symposium.

Promotion code: KV8DG2A1
Your unique booking URL: www.aircanada.com
Travel Valid Period: from 20-Nov-23 to 08-Dec-23


Attractive discounts, up to 10 %, on a wide range of public fares on United Flights operated by United or operated by other airlines and branded United Express as well as the carriers listed below:

- Flights via the Atlantic: Flights marketed and/or operated by Air Canada ("AC"), Austrian Airlines ("OS"), Tyrolean Airways (VO), Brussels Airlines N.C. ("SN"), Lufthansa German Airlines ("LH"), Swiss International Air Lines LTD (LX). Additional carriers for travel within Europe, Middle East, Africa and India may be permitted between select cities. Check the rule conditions in your GDS system for these additional airline partners.

- Flights via the Pacific: United codeshare flights operated by All Nippon Airways ("NH") and Air New Zealand ("NZ")

Offer Code: ZNET398660
Your unique booking URL:www.united.com/meetingtravel
Travel Valid Period: from 21-Nov-23 to 7-Dec-2023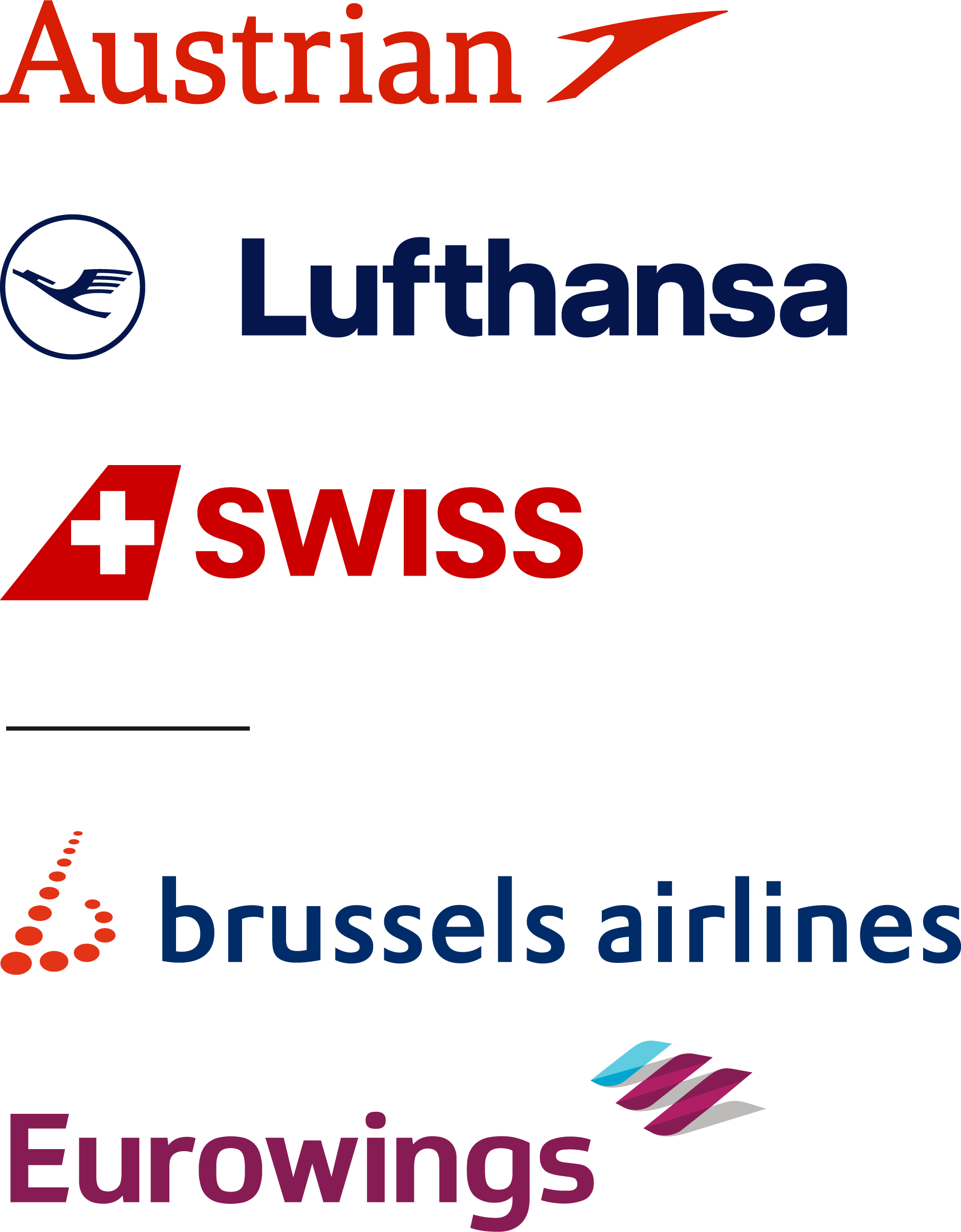 Lufthansa Group Partner Airlines offer a comprehensive global route network linking major cities around the world. We offer special prices and conditions to participants, visitors, exhibitors, invited guests as well as employees of the Contracting partner and their travel companions. These promotional fares are also available through your IATA / ARC travel agent. Travel agents can obtain ticketing instructions by sending an email to lufthansa.mobility@dlh.de and providing the access code as a reference.

Event Code: CAAUXGE
Your unique booking URL: www.lufthansa.com
Travel Valid Period: from 23-Nov-2023 to 09-Dec-2023
NB: Please enable pop-ups permanently in your browser while booking, otherwise the window in the booking platform will not open.


Delta Airlines is the official airline of SIPS 2023 and special discounts are offered on certain booking classes. Special Rates are guaranteed by Delta Airlines for all attendees of the symposium.

Meeting Code: NY2B6
Your unique booking URL: https://www.delta.com
Departure travel period: 17-Nov-23 to 11-Dec-23