In Honor of Nobel Laureate Prof. M Stanley Whittingham

Abstract Submission Open ! About 400 abstracts submitted from around 60 countries.
Featuring many Nobel Laureates and other Distinguished Guests
Intl. Committees
This summit is being organized by an international committee spanning six continents and representing major industrial ferrous, nonferrous, materials and recycling companies as well as universities from around the world. Please select a continent below to view the associated organizers.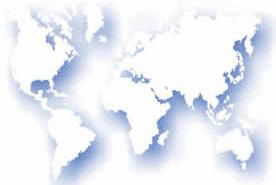 AFRICA
Chung Tae Kim, Addis Ababa Science and Technology University, Ethiopia
ASIA
Yoshihito .Kawamura, Kumamoto University, Japan
Farman Ahmed, FMRRC/P.C.S.I.R., Pakistan
Paul Butterworth, CRU International, Singapore
Hong-Yuan Chen, Nanjing University, China
Lijie Guo, University of Toronto, Canada
Yoshihisa Hayakawa, Rikkyo University, Japan
Wei-Hua Huang, Wuhan University, China
Haruhiko Inufusa, TIMA Japan & Gifu University, Japan
Shuji Kitayama, Kobe Steel, Japan
Hirokazu Konishi, Osaka University, Japan
Lang Liu, XI'AN University, China
Akinori Murao, JFE Steel Corporation, Japan
Seiji Nomura, Nippon Steel Corp., Japan
Takahiko Okura, Ehime University, Japan
Hideki Ono, University of Toyama, Japan
R. M. Gamini RAJAPAKSE, University of Peradeniya, Sri Lanka, Sri Lanka
Koji Saito, Nippon Steel, Japan
Kazuhiro Seto, JFE Steel Corporation, Japan
Donald Shih, Magnesium Research Center, Kumamoto University, JAPAN, Japan
Yuichi Shimakawa, Kyoto University, Japan
Mikio Takano, Okayama/Kyoto, Japan
Keyong Tang, Zhengzhou University, China
Jun-ichi Tani, Nippon Steel Corp., Japan
Nguyen Nhu Thanh, Leather&Shoes Research Institute, Vietnam
Sabu Thomas, Mahatma Gandhi University, India
Tateo Usui, Osaka University, Japan
Zhi Wang, Dongying Fangyuan, China
Toshikazu Yoshikawa, Louis Pasteur Center, Japan
Masahiro Yoshizawa-Fujita, Sophia University, Japan
AUSTRALIA
Raj Das, RMIT University in Australia, Australia
Nasser Khalili, UNSW, Australia
Liming Lu, CSIRO, Australia
Douglas MacFarlane, Monash University, Australia
Krishnaveni Venkidusamy, University of South Australia, Australia
EUROPE
Elias Aifantis, Aristotle University of Thessaloniki, Greece
Miguel A. Alario Franco, Complutense University of Madrid, Spain
Shumskiy Viktor Alexandrovich, Science in the area of metallurgy, Kazakhstan
Christian Andre Amatore, CNRS & PSL, French Academy of Sciences, France
Juergen Antrekowitsch, Christian Doppler Laboratory, Austria
Michaela Barinova, Tomas Bata University in Zlin, Czech Republic
Mariana Calin, IFW Dresden, Germany
Claudio Capiglia, Reliance Industries Limited, India
Nikoloz Chikhradze, G. Tsulukidze Mining Institute, Georgia
Andrey Dmitriev, Russian Academy of Sciences - Ural, Russian Federation
Jean-Marie Dubois, Institut Jean Lamour, France
Jean Etourneau, University of Bordeaux, France
Nicholas Fantuzzi, University of Bologna, Italy
Rasmus Fehrmann, DTU, Denmark
Athan Fox, Ever Resource Ltd, United Kingdom
Marcelle Gaune-Escard, POLYTECH, CNRS/IUSTI, France
Maarten Geerdes, Geerdes Advies, Netherlands
Hasan Giray, Eti Krom, Turkey
Dyubanov Valeriy Grigorievich, Baykov Metallurgy & Materials Institute, Russian Federation
Leontyev Leopold Igoryevich, Russian Academy of Sciences, Russian Federation
Soteris Kalogirou, Cyprus University of Technology, Cyprus
Sergey Kolyvanov, ООО TFZ, Russian Federation
Vasant Kumar, University of Cambridge, United Kingdom
Alois Loidl, Institute of Physics, University of Augsburg, Germany
Rodrigo Martins, , Portugal
Manfred Mauntz, cmc Instruments GmbH, Germany
Hasan Ozgunay, Ege University, Turkey
Ioannis Paspaliaris, National Technical University of Athens, Greece
Francesco Pesavento, University of Padova, Italy
Tetiana Prikhna, V. Bakul Institute NASU, Ukraine
Bernard Raveau, University of Caen, France
Gudrun Saevarsdottir, Reykjavik University, Iceland
Henrik Saxen, Abo Akademi University, Finland
Igor Startsev, VNIItsvetmet, Kazakhstan
Johan Svensson, Vargon Alloys AB, Sweden
Harry van Goor, UMCG, Netherlands
Tarasov Andrey Vladimirovich, Gintsvetmet Institute, Russian Federation
Lothar Wondraczek, Friedrich Schiller University Jena, Germany
Yuanzheng Yue, Aalborg University, Denmark
NORTH AMERICA
Katerina Aifantis, University of Florida, United States
Antoine Allanore, Massachusetts Institute of Technology, United States
Greg Baiden, Penguin Automated Systems Inc., Canada
Douglas Bammann, Mississippi State University, United States
Mike Baskes, Mississippi State University, United States
John Baumgardner, Liberty University, United States
David Carey, Bear Metallurgical Company, United States
Migen Dibra, Migen Dibra Law Office, Canada
Harold Dodds, University of Tennessee, United States
David Dzombak, Carnegie Mellon University(CMU), United States
Yakov Gordon, Hatch, Canada
Michael Grant, Air Liquide, Germany
Kyle Johnson, Sandia National Laboratories, United States
J. Brian Jordon, The University of Alabama, United States
Stewart Lewis, Pyramid Polymers LLC, United States
Dennis Lu, ArcelorMittal, United States
Fernand Marquis, Integrated Materials Technologies and Systems (IMTS), United States
Stephen Miller, University of Florida, United States
Nathaniel Morgan, Los Alamos National Lab, United States
Prof. Ferid Murad, Stanford University, United States
Kenneth Poeppelmeier, Northwestern University, United States
Raj Prabhu, Mississippi State University, United States
Arunachalam Rajendran, University of Mississippi, United States
Hong Yong Sohn, University of Utah, United States
Ponisseril Somasundaran, Columbia University, United States
Tamer Turna, BLOOM ENERGY CORPORATION, United States
SOUTH AMERICA
Paulo Assis, University of Ouro Preto / REDEMAT, Brazil
Vanessa Bernal, Catalista Business Lab, Panama
Marcos de Campos, UFF - Federal Fluminense University, Brazil
Jairton Dupont, UFRGS, Brazil
Mery-Cecilia Gomez Marroquin, National University of Engineering, Peru
Joao Ricardo Ribas, Hospital Miguel Couto, Brazil
Erivelto Souza, Federal University of São João Del Rei, Brazil