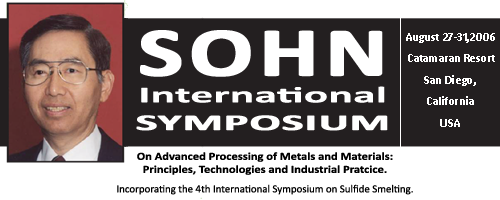 Organizers


Dr. Florian Kongoli, Chair
FLOGEN Technologies, Inc.
CANADA/USA



Dr. Ramana Reddy, Co-Chair
University of Alabama
USA



Dr. Patrick R. Taylor, Co-Chair
Colorado School of Mines
USA



Prof. Shigeo Asai, Co-Chair
Nagoya University
JAPAN



Dr. Kang-IN Rhee, Co-Chair
Korea Institute of Geosciences
and Mineral Resources
KOREA



Dr. S. Seetharaman, Co-Chair
Royal Institute of Technology
SWEDEN


SIPS is the flagship event of FLOGEN STAR OUTREACH, a not-for-profit, non-political and all-inclusive science organization. SIPS as well as FLOGEN STARS OUTREACH takes no sides in political, scientific or technological debates. We equally welcome, without reservations, all spectrum of ideas, theories, technologies and related debates. Statements and opinions expressed are those of individuals and/or groups only and do not necessary reflect the opinions of FLOGEN, its sponsors or supporters.
© Copyright FLOGEN 2001 - 2023