Summit
Venue
Information
Sponsorship
Submission
Program
Registration
Instructions
Post Summit
Previous Events
:: Home >

FLOW OF EVENTS

ATTENDEES:: AUTHORS | NON-AUTHORS | SESSION CHAIRS

The following are the guidelines for those interested in participating to the 2016 - Sustainable Industrial Processing Summit

SESSION CHAIRS

: Authors/non-authors who are interested in chairing a session.
ACCOUNT: Create an account in order for us to be able to contact you and to inform you about our news from the summit and promotions with Email Address, Password, First Name, Last Name, Company Name, Address, City, Country, Phone Number and CV at: Create account


REGISTRATION:

a) Register to the summit -> We advise you to do the registration as soon as possible in order to enjoy the discounted rate.

b) Book the hotel -> You are strongly encouraged to do the booking early to avoid the surprise of finding the hotel fully booked.

c) Workshops -> Several workshops will be given, as part of the symposium, before the official opening on Saturday and/or Sunday (optional)

d) Extra proceedings (CD, Hard copy) (optional)

In order to register and book the hotel, please visit: www.flogen.org/sips2016


PRESENTATION:

a) Oral Presentation -> The oral presentation must take between 20-25 minutes. You can find the instructions here: www.flogen.org/sips2016/?gid=45

b) Poster Presentation -> You must bring your poster with you 1 day in advance for proper installation. You can find the instructions here: www.flogen.org/sips2016/?gid=46


SESSION CHAIR: If you are interested in being a session chairperson, please click on the right option (at the 'Create an account' tab) in order for us to communicate with you. You can find the session chair guidelines by clicking here: www.flogen.org/sips2016/?gid=47


PROCEEDINGS - CDs & BOOKS: The final submitted papers will be published in Official Publication Volumes which contain official ISBN numbers, official ISSN numbers and will be legally deposited at Library and Archives, Canada (Government of Canada).


PROCEEDINGS - JOURNALS: Numerous papers from the summit will be subsequently published in special dedicated numbers of reputable professional journals.


VENUE: The Summit takes place at Sanya Marriott Yalong Bay Resort & Spa, Hainan-Island China from 6 - 10 November 2016.


Member Area
LOGIN
Translate site in 50+ languages
Flogen is not responsable for translation
Notebook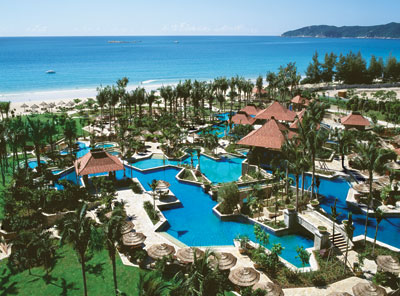 Sanya Weather
Click Here