Summit
Venue
Information
Sponsorship
Submission
Program
Registration
Instructions
Post Summit
Previous Events
:: Home > Flow of events

FLOW OF EVENTS

ATTENDEES::     AUTHORS   |   NON-AUTHORS   |   SESSION CHAIRS

The following are the guidelines for those interested in participating to the 2016 - Sustainable Industrial Processing Summit

AUTHORS

: Participants who will present/publish one or more papers.
ACCOUNT: Create an account in order for us to be able to contact you and to inform you about our news from the summit and promotions with Email Address, Password, First Name, Last Name, Company Name, Address, City, Country, Phone Number and CV (please provide us a short bio so we can display it in our webpage) at: Create account


ABSTRACT:

 a) Abstract Preparation -> Please prepare your abstract by following these instructions: www.flogen.org/sips2016/?gid=58

 b) Abstract Submission -> The abstract submission session is now open. Submit your abstract by following these steps:



Click on 'Abstract Submission' followed by 'Enter'
(www.flogen.org/sips2016/abstract_submission.php)
Enter your name or email and click on 'Find'
When you find your email, select it and click on 'Select and Continue'
(If you have co-authors, please enter their names and click on 'Find'. If you cannot find your co-author, you have to create an account for her/him)
Finally, click on 'Submit Abstract' and fill with all necessary information, such as Title, Topic, Text, Keywords, Type of presentation (Oral/Poster) and click on 'Submit the Abstract'




FULL PAPER: In the case your abstract is accepted, you will receive a confirmation from us by email.

 a) Paper Preparation -> Please prepare your full paper by following these instructions: www.flogen.org/sips2016/?gid=59

 b) Paper Submission -> Then, you can submit your Full paper using our Working Paper Model, which can be found when you are logged in to your account. As soon as you are ready to submit your paper, please:



Go to the Summit web site http://www.flogen.org/sips2016/acct_login.php| and log in using the same email and password that were used when you submitted your abstract.
Click on "Upload or Re-upload a paper"
From the Paper Submission page, fill the required information.
You should submit the original source file: a Word document AND a PDF version. When you are submitting a PDF file, please be sure that all fonts are embedded within the file.




PEER-REVIEW: The full Papers submitted will be peer-reviewed by at least 2 independent professionals. The peer review process can reject the papers, approve or conditionally approve them (with suggestions for modifications and/or clarifications by the authors). After the peer review process, you can submit the Final version of the paper(s).


REGISTRATION:

 a) Register to the summit -> We advise you to do the registration as soon as possible in order to enjoy the discounted rate.

 b) Book the hotel -> You are strongly encouraged to do the booking early to avoid the surprise of finding the hotel fully booked.

 c) Workshops -> Several workshops will be given, as part of the symposium, before the official opening on Saturday and/or Sunday (optional)

 d) Extra proceedings (CD, Hard copy) (optional)

In order to register and book the hotel, please visit: www.flogen.org/sips2016


PRESENTATION:

 a) Oral Presentation -> The oral presentation must take between 20-25 minutes. You can find the instructions here: www.flogen.org/sips2016/?gid=45

 b) Poster Presentation -> You must bring your poster with you 1 day in advance for proper installation. You can find the instructions here: www.flogen.org/sips2016/?gid=46


SESSION CHAIR: If you are interested in being a session chairperson, please click on the right option (at the 'Create an account' tab) in order for us to communicate with you. You can find the session chair guidelines by clicking here: www.flogen.org/sips2016/?gid=47


PROCEEDINGS - CDs & BOOKS: The final submitted papers will be published in Official Publication Volumes which contain official ISBN numbers, official ISSN numbers and will be legally deposited at Library and Archives, Canada (Government of Canada).


PROCEEDINGS - JOURNALS: Numerous papers from the summit will be subsequently published in special dedicated numbers of reputable professional journals.


VENUE: The Summit takes place at Sanya Marriott Yalong Bay Resort & Spa, Hainan-Island China from 6 - 10 November 2016.


Member Area
LOGIN
Translate site in 50+ languages
Flogen is not responsable for translation
Notebook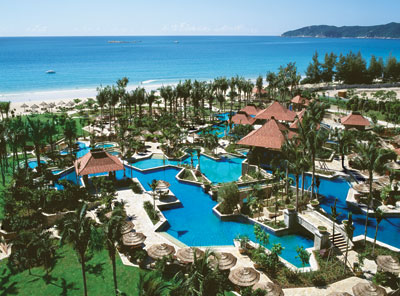 Sanya Weather
Click Here