Symposium
Venue
Information
Sponsorship
Submission
Program
Registration
Instructions
Post Symposium
Previous Events
:: Home > Symposia

SYMPOSIA

< Back
3rd Intl. Symp. on Composite, Ceramic and Nano Materials Processing, Characterization and Applications
The aim of this symposium is to provide a forum for the discussion and dissemination of recent developments in the processing, characterization and properties of composites, ceramics and nano materials. Accordingly, contributions that include but are not limited to the following areas are invited:
Metal- and ceramic- matrix composites;
Oxide and non-oxide ceramics;
Bio- ceramics and composites;
Synthetic, recycling/waste and natural materials;
Processing with ex-situ and in-situ formed phases;
Mechanical milling and activation;
Sintering related issues;
Investigations involving continuous and short fibers, whiskers and particle reinforcements;
Sandwich structure and functionally graded materials;
Solid-, semisolid- and liquid-state processing routes;
Macro, micro and nano length-scale reinforcements and functionality phases;
Thermal, mechanical behavior (elastic modulus, modulus of rupture (MOR), KIC), and fracture surface analysis;
Novel processing and characterization techniques, sol-gel, gas processing and deposition routes (PVD, CVD, CVI, etc.);
Ceramics for structural and functional (electrical, dielectric, optical, magnetic applications);
Corrosion behavior of composites and refractory materials;
Boron-related materials, preparation, structure and application
---

Download the Flyer
---
ORGANIZERS
:

Martin Pech-Canul
Cinvestav
Mexico

Ayse Kalemtas
Bursa Technical University
Turkey

Helmut Werheit
University Duisburg-Essen
Germany
Member Area
SIPS is the flagship event of FLOGEN STAR OUTREACH, a not-for-profit, non-political and all-inclusive science organization. SIPS as well as FLOGEN STARS OUTREACH takes no sides in political, scientific or technological debates. We equally welcome, without reservations, all spectrum of ideas, theories, technologies and related debates. Statements and opinions expressed are those of individuals and/or groups only and do not necessary reflect the opinions of FLOGEN, its sponsors or supporters.
LOGIN
Translate site in 50+ languages
Flogen is not responsable for translation
Notebook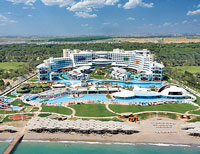 [Click to Enlarge]
Antalya Weather
Tuesday 19 January 2021
Max: -18°C
Day
Night
Min: -18°C
H%:
Wednesday 20 January 2021
Max: -18°C
Day
Night
Min: -18°C
H%:
Thursday 21 January 2021
Max: -18°C
Day
Night
Min: -18°C
H%:
Friday 22 January 2021
Max: -18°C
Day
Night
Min: -18°C
H%:
Saturday 23 January 2021
Max: -18°C
Day
Night
Min: -18°C
H%: