Symposium
Venue
Information
Sponsorship
Submission
Program
Registration
Instructions
Post Symposium
Previous Events
:: Home > Paper Preparation
PAPER PREPARATION
PREPARING
Paper length needs to be between 4-25 pages
Size limitation is 15 MB
The paper has to be prepared using the special Working Paper Model
Formatting information are given in detail inside the Working Paper Model
Please log in to your account to "Download Working Paper Model"
SUBMITTING
When you are ready to submit your paper, please make sure that the last name of the primary author is used as the filename and then:
Go to the Submission session and log in using the same email and password that were used when you submitted your abstracts
Click on "Upload or Re-upload a paper"
Select your abstract and submit the corresponding PDF AND Word files
Click on
UPLOAD
and it is done
Member Area
SIPS is the flagship event of FLOGEN STAR OUTREACH, a not-for-profit, non-political and all-inclusive science organization. SIPS as well as FLOGEN STARS OUTREACH takes no sides in political, scientific or technological debates. We equally welcome, without reservations, all spectrum of ideas, theories, technologies and related debates. Statements and opinions expressed are those of individuals and/or groups only and do not necessary reflect the opinions of FLOGEN, its sponsors or supporters.
LOGIN
Translate site in 50+ languages
Flogen is not responsable for translation
Notebook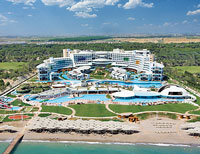 [Click to Enlarge]
Antalya Weather
Friday 01 December 2023
Max: -18°C
Day
Night
Min: -18°C
H%:
Saturday 02 December 2023
Max: -18°C
Day
Night
Min: -18°C
H%:
Sunday 03 December 2023
Max: -18°C
Day
Night
Min: -18°C
H%:
Monday 04 December 2023
Max: -18°C
Day
Night
Min: -18°C
H%:
Tuesday 05 December 2023
Max: -18°C
Day
Night
Min: -18°C
H%: