Symposium
Venue
Information
Sponsorship
Submission
Program
Registration
Instructions
Post Symposium
Previous Events
:: Home > Intl. Committees

INTERNATIONAL COMMITTEES

This symposium is being organized by an international committee spanning six continents and representing major industrial ferrous, nonferrous, materials and recycling companies as well as universities from around the world. Please select a continent below to view the associated organizers.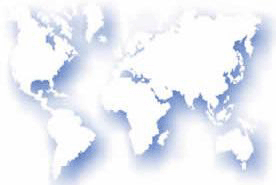 AFRICA
Madjib Berkani, University of Bejaia, Algeria
ASIA
Abhilash, CSIR-National Metallurgical Laboratory, Jamshedpur, India
Claudio Capiglia, RECRUIT R&D Co., Ltd., Japan
Nikoloz Chikhradze, Tsulukidze Mining Institute, Georgia
Ko-ichiro Ohno, Kyuschu University Fukuoka, Japan
Alexander Kandelaki, Ferdinand Tavadze Institute of Metallurgy & Materials Science, Georgia
Mihkel Koel, Tallinn University of Technology, Estonia
Li Lu, National University of Singapore, Singapore
Ali Akbar Mottahedi, IROST, Iran
Alfonso H.W. Ngan, University of Hong Kong, Hong Kong
Viktor Shumskiy, VNIItsvetmet Institute, Kazakhstan
Leiman Svetlana, VNIItsvetmet Institute, Kazakhstan
Keng Wu, USTB Beijng, China
Hui Xia, Nanjing University of Sciences and Technology, China
AUSTRALIA
Chris Berndt, Swinburne University of Technology, Australia
Yuri Estrin, Monash University, Australia
Douglas Macfarlane, Monash University, Australia
EUROPE
Zehra Akdeniz, Piri Reis University, Turkey
TN Alexandrov, National University of mineral resources "Mountain" (St. Petersburg), Russia
Ali Ihsan Arol, METU, Turkey
Harm Askes, University of Sheffield, United Kingdom
Ozgur Aslan, Atilim University, Turkey
Magdalena Bendova, Institute of Chemical Process Fundamentals, Czech Republic
Catherine Bessada, CNRS-Orleans, France
Koen Binnemans, University of Leuven, Belgium
Stephane Bordas, University of Luxembourg, Luxembourg
Tobias Brune, RWTH Aachen, Germany
Ozgen Umit Colak, Yildiz Technical University, Turkey
Jordan Daci, Attorney at law, Human Rights Law, Public and European Law, Albania
Jeff Th.M. De Hosson, University of Groningen, Netherlands
Andrey N. Dmitriev, Ural Federal University, Russia
Nurlan K. Dosmukhamedov, Innovative technologies in the mining industry, Russia
Jean-Marie Dubois, CNRS, France
Alexander N. Fedorov, Moscow institute of steel and alloys, Russia
Rasmus Fehrmann, DTU Kemi, Denmark
Vincent Fournee, CNRS, France
Slobodan Gadzuric, University of Novi Sad, Serbia
Emilie Gaudry, Lorraine University, France
Marcelle Gaune-Escard, Ecole Polytechnique, France
Istvan Groma, Eotvos University Budapest, Hungary
Tomas Havlik, Kosice University, Slovak Republic
Shefik Imeri, MIM-GOLESH, Kosovo
Per Isaksson, Uppsala University, Sweden
Sergey Ivanov, Siberian Non-Ferrous Metals, Russia
Jorgaq Kacani, Polytechnic University of Tirana, Albania
Roland Kalb, PROIONIC, Austria
Ayse Kalemtas, Bursa Technical University, Turkey
Guido Kleinschmidt, SMS Siemag AG, Germany
S. Kozhakhmetov, Eurasian scientific and technological center, Metals and Materials, Russia
Alexey A. Komkov, Moscow institute of steel and alloys, Russia
Alexander M. Korsunsky, University of Oxford, United Kingdom
Pavel Kozlov, Chelyabinsk Zinc Plant, Russia
Vasant Kumar, University of Cambridge, United Kingdom
Sergey Kuznetsov, Kola Science Center of Russian Academy of Sciences, Russia
Robert Maass, Institute for Materials Physics, Germany
Zoran S Markovic, University of Belgrade, Serbia
Patrick J. Masset, Fraunhofer UMSICHT, Germany
Manfred Mauntz, cmc Instruments GmbH, Germany
Alush Musaj, University of Mitrovica "Isa Boletini", Kosovo
Jose Henrique Noldin, Lhoist, Belgium
Ilya Ovid'ko, St. Petersburg State Polytechnical University, Russia
Harald Oye, Norwegian University of Science and Technology, Norway
Francesca Pagnanelli, Sapienza University of Rome, Italy
George Papatheodorou, University of Patras, Greece
Horst Pook, Hawar Group Qatar, Turkey
Anamaria Popescu, Institutul de Chimie Fizica, Romania
Musa Rizaj, University of Mitrovica "Isa Boletini", Kosovo
Alexey E. Romanov, ITMO University, Russia
Julius Rubinstein, Institute of Solid Fuel Preparation, Russia
Leszek Rycerz, Wroclaw University of Technology, Poland
Carsten Schwandt, University of Cambridge, Oman and United Kingdom
Seshadri Seetharaman, KTH Royal Institute of Technology, Sweden
Sergey A. Silyutin, SUEK, Russia
Paul Steinmann, University of Erlangen-Nuremberg, Germany
Yuriy Storozhev, Siberian Federal University, Russia
Anastassia Tokmina, UC RUSAL, Russia
Gulsum Topates, Canakkale Onsekiz Mart University, Turkey
Evgeny Tsirulnikov, Chernye Metally, Russia
Leonid Tsymbulov, Gipronickel Institute, Russia
Deniz Uzunsoy, Bursa Technical University, Turkey
Rui Vilar, Instituto Superior Tecnico, University of Lisbon, Portugal
Alexander G. Vorobiev, "Ore and Metals", Russia
Elena Voskresenskaya, Siberian Non-Ferrous Metals, Russia
Helmut Werheit, University Duisburg-Essen, Germany
Michael Zaiser, University of Erlangen-Nuremberg, Germany
NORTH AMERICA
Katerina Aifantis, University of Arizona, USA
Austen Angell, Arizona State University, USA
Laurent Capolungo, Georgia Institute of Technology, USA
Harold L. Dodds, University of Tennessee, Nuclear Engineering Department, USA
Anter El-Azab, Purdue University, USA
Sanjeeva Latchireddi, EE Mill Solutions, USA
Fernand Marquis, San Diego State University, USA
Tadashi Ogitsu, Lawrence Livermore National Laboratory,USA
Martin Pech-Canul, Cinvestav, Mexico
Jurek Z. Sasiadek, Carleton University, Canada
Marcello Veiga, University of British Columbia, Canada
George Z. Voyiadjis, Louisiana State University, USA
SOUTH AMERICA
Jose C D'Abreu, PUC-Rio, Brazil
Marcos de Albuquerque Contrucci, Logos-Tecnocom Tecnologia, Brazil
Achilles Junqueira Bourdot Dutra, Federal University of Rio de Janeiro, Brazil
Mario Sanchez Medina, University de Concepcion, Chile
Marcelo Breda Mourao, University of Sao Paulo, Brazil
Antonio Eduardo Clark Peres, UFMG, Brazil
Marcelo Rocha, Ferbasa, Brazil
Andre Carlos Silva, Universidade Federal de Goias, Brazil
Andre Paulo Tschiptschin, University of Sao Paulo, Brazil
To be updated
Member Area
SIPS is the flagship event of FLOGEN STAR OUTREACH, a not-for-profit, non-political and all-inclusive science organization. SIPS as well as FLOGEN STARS OUTREACH takes no sides in political, scientific or technological debates. We equally welcome, without reservations, all spectrum of ideas, theories, technologies and related debates. Statements and opinions expressed are those of individuals and/or groups only and do not necessary reflect the opinions of FLOGEN, its sponsors or supporters.
LOGIN
Translate site in 50+ languages
Flogen is not responsable for translation
Notebook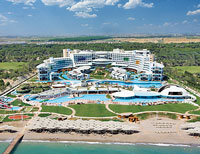 [Click to Enlarge]
Antalya Weather
Sunday 01 October 2023
Max: -18°C
Day
Night
Min: -18°C
H%:
Monday 02 October 2023
Max: -18°C
Day
Night
Min: -18°C
H%:
Tuesday 03 October 2023
Max: -18°C
Day
Night
Min: -18°C
H%:
Wednesday 04 October 2023
Max: -18°C
Day
Night
Min: -18°C
H%:
Thursday 05 October 2023
Max: -18°C
Day
Night
Min: -18°C
H%: