Symposium
Venue
Information
Sponsorship
Submission
Program
Registration
Instructions
Post Symposium
Previous Events
:: Home > On-Site Practical Info

On-Site Practical Info

Climate & Dressing
Beginning of October is still considered summer in Antalya. The highest daily temperatures during the period from 4 to 9 October 2014 were from 27oC to 32oC.
You can see exact recorded temperatures daily for the period last year in this site:
http://www.accuweather.com/en/tr/antalya/316939/month/316939?monyr=10/01/2014
You can enjoy all day long numerous resorts pools as well as the sea

Business & Shopping Hours
Government offices are open on weekdays from 08:30 to 17:00 and closed on the weekends. Most of the shops are open from 09:00 to 22:00 from Monday to Saturday. Many of the supermarkets, shopping malls, department stores, newspapers and food shops are also open on Sundays.

Tipping
Tax and service charges are included in the cost of all goods and services. Although it is not mandatory, a small tip is expected for good service. As a guideline, add about 5% - 10% to the total bill.

Electricity Supply
The electric current is 220 volts / 50 Hz AC with European type connections.

Name Badges
Name badges are mandatory in order to have access to the scientific sessions, refreshments and social events. They will be issued at the registration desk.

Certificate of Participation
A certificate of participation will be given to all registered participants.

Program Changes
The Organization Committee cannot assume liability for any changes in the program due to external or unforeseen circumstances. The updated information can be followed from the Symposium website.

Personal Insurance & Liability & Emergency
Personal and accident insurance are recommended to all participants during their stay in Turkey. The Organizing Committee will not accept any responsibility in this respect but assistance will be provided in urgent cases. In case of illness or accident, contact the hotel reception or the registration desk at the Symposium venue.
Member Area
SIPS is the flagship event of FLOGEN STAR OUTREACH, a not-for-profit, non-political and all-inclusive science organization. SIPS as well as FLOGEN STARS OUTREACH takes no sides in political, scientific or technological debates. We equally welcome, without reservations, all spectrum of ideas, theories, technologies and related debates. Statements and opinions expressed are those of individuals and/or groups only and do not necessary reflect the opinions of FLOGEN, its sponsors or supporters.
LOGIN
Translate site in 50+ languages
Flogen is not responsable for translation
Notebook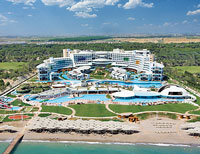 [Click to Enlarge]
Antalya Weather
Wednesday 04 October 2023
Max: -18°C
Day
Night
Min: -18°C
H%:
Thursday 05 October 2023
Max: -18°C
Day
Night
Min: -18°C
H%:
Friday 06 October 2023
Max: -18°C
Day
Night
Min: -18°C
H%:
Saturday 07 October 2023
Max: -18°C
Day
Night
Min: -18°C
H%:
Sunday 08 October 2023
Max: -18°C
Day
Night
Min: -18°C
H%: