Symposium
Venue
Information
Sponsorship
Submission
Program
Registration
Instructions
Post Symposium
Previous Events
:: Home > Home
Summit Welcome

Prof. Elias Aifantis

---


Prof. Heinrich W. Gudenau

---


Prof. John Meech

---


Prof. Cyro Takano

---


Prof. Andrey V. Vanyukov

---

Welcome to the 2015 Sustainable Industrial Processing Summit and Exhibition. Following the previous rich tradition, the summit will cover 3 sustainability pillars: (1) Science, Technology and Industrial Practice, (2) Political and Social Framework and (3) Education.

This time, the summit honors the 2015 "Musketeers" of the closed cycle of materials sciences: from mining and mineral processing to metals extraction and processing and development of new materials. They are in alphabetic order: The honorees cover areas of materials sciences that look distinct but are actually related to each other and all have in common sustainability.

In this view, in their honor, the summit incorporates numerous International Symposia covering the field of minerals, metals and materials - dealing with mining, extraction, processing, manufacturing, recycling, waste treatment, and acting on environmental, health, legal, management, financial, policy, taxation, social and pedagogy issues. Please click on the "symposia" link in the left side menu for the full symposia listing

An inspiring event with two Nobel Prize Laureates will serve as the "Curtain-Opening" event of the Summit (Sunday afternoon/evening, 4 October 2015).

Prof. Dan Shechtman, 2011 Nobel Laureate in Chemistry, will present and interact on the topic "Technological Entrepreneurship - Key to Sustainable World Peace and Prosperity". Besides being the 2011 Nobel Laureate in Chemistry, Professor Shechtman is known as one of the Pioneers of Technological Start-up Revolution (Financial Times, 2012). It is an inspiring accounting on his experience on the role of technological entrepreneurship on the sustainable world peace and prosperity with rich advises for success drawn from successful entrepreneurs he helped train.

Prof. Ei-ichi Negishi, 2010 Nobel Prize in Chemistry, will present and interact on the topic of the special role of metals at the service of organic life: How they help the synthesis of organic compounds in general and the role of metal-based reactions for an easier and efficient synthesis of complex organic compounds, in particular.


The summit will be held at Cornelia Diamond Golf Resort and SPA - a magnificent extravagant luxury resort situated in Antalya, one of the best vacation places in the world with some of the most beautiful beaches. All these are well-deserved by scientists, technologists and engineers for their hard and sacrificing work to develop the world in a sustainable way.
We are looking forward to seeing you all there as authors and active participants.

Dr. Florian Kongoli
Summit Chairman and Organizer
Chairman FLOGEN Stars Outreach,
www.flogen.org
FLOGEN Technologies Inc.(USA/Canada)
www.flogen.com
fkongoli@flogen.com

Member Area
SIPS is the flagship event of FLOGEN STAR OUTREACH, a not-for-profit, non-political and all-inclusive science organization. SIPS as well as FLOGEN STARS OUTREACH takes no sides in political, scientific or technological debates. We equally welcome, without reservations, all spectrum of ideas, theories, technologies and related debates. Statements and opinions expressed are those of individuals and/or groups only and do not necessary reflect the opinions of FLOGEN, its sponsors or supporters.
LOGIN
Translate site in 50+ languages
Flogen is not responsable for translation
Notebook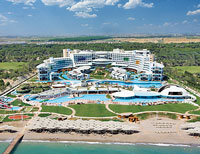 [Click to Enlarge]
Antalya Weather
Thursday 07 December 2023
Max: -18°C
Day
Night
Min: -18°C
H%:
Friday 08 December 2023
Max: -18°C
Day
Night
Min: -18°C
H%:
Saturday 09 December 2023
Max: -18°C
Day
Night
Min: -18°C
H%:
Sunday 10 December 2023
Max: -18°C
Day
Night
Min: -18°C
H%:
Monday 11 December 2023
Max: -18°C
Day
Night
Min: -18°C
H%: