Symposium
Venue
Information
Sponsorship
Submission
Program
Registration
Instructions
Post Symposium
Previous Events
:: Home > Session Monitor

SESSION MONITOR GUIDELINES

Student monitor duties includes the following:
Help the organizers and staff

In the on-site registration process

By directing the attendees in the right places
Distributing the badges, bags and other materials
Help Organizers/Staff for any help they might need

During the summit

Placing direction sign in different places in the hotel/resort
Placing and changing the door programs
Check for any late program updates on the room sign outside of the meeting room
Place session presenter update/cancellation notices on the session signs (if applicable)
Place the posters in the right stands
After poster sessions, remove all illustrations and collect other materials
Placing/carrying audio-visual instruments in the speakers rooms
Sending written notices to attendees in the room during sessions
Help Organizers/Staff for any help they might need

During the social activities

Directing the attendees in the right places/tables
Help with Award ceremony in the Gala Dinner
Give any special help to any attendee
Help Organizers/Staff for any help they might need



Help the session chairs

Fulfill their duties described here: http://www.flogen.org/sips2015/?gid=47
During questions period direct the wireless microphones to the persons asking questions
Cooperate with and assist the session chair whenever your help is requested
Member Area
SIPS is the flagship event of FLOGEN STAR OUTREACH, a not-for-profit, non-political and all-inclusive science organization. SIPS as well as FLOGEN STARS OUTREACH takes no sides in political, scientific or technological debates. We equally welcome, without reservations, all spectrum of ideas, theories, technologies and related debates. Statements and opinions expressed are those of individuals and/or groups only and do not necessary reflect the opinions of FLOGEN, its sponsors or supporters.
LOGIN
Translate site in 50+ languages
Flogen is not responsable for translation
Notebook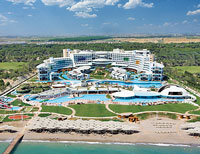 [Click to Enlarge]
Antalya Weather
Sunday 01 October 2023
Max: -18°C
Day
Night
Min: -18°C
H%:
Monday 02 October 2023
Max: -18°C
Day
Night
Min: -18°C
H%:
Tuesday 03 October 2023
Max: -18°C
Day
Night
Min: -18°C
H%:
Wednesday 04 October 2023
Max: -18°C
Day
Night
Min: -18°C
H%:
Thursday 05 October 2023
Max: -18°C
Day
Night
Min: -18°C
H%: