Symposium
Venue
Information
Sponsorship
Submission
Program
Registration
Instructions
Post Symposium
Previous Events
:: Home > Exhibition Info

EXHIBITION INFO

SUSTAINABLE INDUSTRIAL PROCESSING EXHIBITION

The Exhibition will cover the products and services that help achieving sustainability in the following fields:
Ceramics/composite/nanomaterials/quasi crystals/metallic alloys
Mining
Non-ferrous smelting
Iron and Steel
Mineral processing
Metal bio-extraction
Ferro-alloys
Rare earth and platinum group metals
Molten salt and ionic liquid
Cement
Battery manufacturing and recycling
Environment
Energy: Gas/Oil/Shale and renewable energies
Government (many ministers from various countries attending)
Exhibition hours
Monday:
Tuesday:
Wednesday:
Interested exhibitors are advised to contact us at the following coordinates to get and discuss the details:
E-mail: symposiums@flogen.org
Tel: +1-514-344-8786 ext 220
Toll Free: 1877-2-FLOGEN
Fax: +1514-344-0361
Member Area
SIPS is the flagship event of FLOGEN STAR OUTREACH, a not-for-profit, non-political and all-inclusive science organization. SIPS as well as FLOGEN STARS OUTREACH takes no sides in political, scientific or technological debates. We equally welcome, without reservations, all spectrum of ideas, theories, technologies and related debates. Statements and opinions expressed are those of individuals and/or groups only and do not necessary reflect the opinions of FLOGEN, its sponsors or supporters.
LOGIN
Translate site in 50+ languages
Flogen is not responsable for translation
Notebook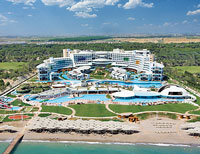 [Click to Enlarge]
Antalya Weather
Sunday 01 October 2023
Max: -18°C
Day
Night
Min: -18°C
H%:
Monday 02 October 2023
Max: -18°C
Day
Night
Min: -18°C
H%:
Tuesday 03 October 2023
Max: -18°C
Day
Night
Min: -18°C
H%:
Wednesday 04 October 2023
Max: -18°C
Day
Night
Min: -18°C
H%:
Thursday 05 October 2023
Max: -18°C
Day
Night
Min: -18°C
H%: