Symposium
Venue
Information
Sponsorship
Submission
Program
Registration
Instructions
Post Symposium
Previous Events
:: Home > Symposia

SYMPOSIA

< Back
Takano International Symposium
(1st Intl. Symp. on Sustainable Metals & Alloys Processing)
Click here to see the Chair special introduction for this symposium
The symposium will feature plenary, keynote and invited lectures on:
Fundamentals, technology and innovations on metals and alloys processing,
Raw materials and their processing,
Progress on reduction,
Melting and smelting,
Iron and steelmaking,
Ferro-alloys,
Nonferrous metals,
Refining,
Solidification,
Energy,
Environment,
Recycling in metallurgical industries
as well as:
Phase Transformation in Metals and Alloys,
Physical Metallurgy,
Thermal and Thermomechanical Processing of Steels,
Tribology and Surface Engineering
---

Download the Flyer
---
---
ORGANIZERS

Florian Kongoli
FLOGEN Technologies Inc.
USA/Canada

Jose Henrique Noldin
Lhoist
Belgium

Marcelo Breda Mourão
University of São Paulo
Brazil

André Paulo Tschiptschin
University of São Paulo
Brazil

Jose C D'Abreu
PUC-Rio
Brazil
Member Area
SIPS is the flagship event of FLOGEN STAR OUTREACH, a not-for-profit, non-political and all-inclusive science organization. SIPS as well as FLOGEN STARS OUTREACH takes no sides in political, scientific or technological debates. We equally welcome, without reservations, all spectrum of ideas, theories, technologies and related debates. Statements and opinions expressed are those of individuals and/or groups only and do not necessary reflect the opinions of FLOGEN, its sponsors or supporters.
LOGIN
Translate site in 50+ languages
Flogen is not responsable for translation
Notebook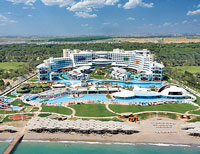 [Click to Enlarge]
Antalya Weather
Friday 22 January 2021
Max: -18°C
Day
Night
Min: -18°C
H%:
Saturday 23 January 2021
Max: -18°C
Day
Night
Min: -18°C
H%:
Sunday 24 January 2021
Max: -18°C
Day
Night
Min: -18°C
H%:
Monday 25 January 2021
Max: -18°C
Day
Night
Min: -18°C
H%:
Tuesday 26 January 2021
Max: -18°C
Day
Night
Min: -18°C
H%: