Symposium
Venue
Information
Sponsorship
Submission
Program
Registration
Instructions
Post Symposium
Previous Events
:: Home > Symposia

SYMPOSIA

< Back
Meech International Symposium
(2nd Intl. Symp. on Sustainable Mining Operations)
Click here to see the Chair special introduction for this symposium
The Mining Industry engages in the exploration, discovery, development, production, distribution and recycling of materials from the ground to support and foster a modern civil society worldwide. The opportunities to contribute to and thrive as a global mining enterprise must be earned through a demonstrated commitment to Sustainable Development. In the context of mining, this means engaging with national, regional, and local people with respect to those issues that create a sustainable society and economy with extreme care and attention paid to the environment protection. This includes searching for new technologies that address sustainable practices. The Symposium will consist of papers, posters, panel discussions and presentations on the following topics:
Technical Aspects of Sustainability in Mining

Energy Efficiency in Mining
Mine Automation (safety, productivity, and environmental protection)
Open Pit versus Underground
Tailings Storage Facilities and Methods
Phyto-reclamation and phyto-mining
Integration of Mining and Processing Operations
Production, Uses, and Recycling of Metals and Minerals
Continuous Improvement (new technologies, innovations and best practices)

Environmental Aspects of Sustainable Mining

Small-scale and Artisanal Mining
Dealing with Legacy Mine Sites (orphaned and abandoned)
Environmental Monitoring and Pollution Mitigation
Acid Rock Drainage and Metal-Leaching
Biodiversity and Ecosystems
Transportation of Mined Products
Dust Control and Mitigation

Socio-Political Issues in Sustainable Mining

Regulating Mining in the Third World
Environmental Assessment and Permitting
Social-Licence-to-Mine (involvement of communities)
Cultural Context of Honesty, Transparency, and Integrity
Working with Aboriginal peoples
Climate Change and Mining
Mine Closure and Post-closure
Enterprise Facilitation (new businesses to sustain the community)

---

Download the Flyer
- Abstract deadline : 15 May 2015
- To submit abstracts click here: www.flogen.org/sips2015/abstract_submission.php


---

ORGANIZERS


Florian Kongoli
CEO at FLOGEN
FLOGEN Technologies Inc.
USA/Canada

Marcello M. Veiga
Professor
University of British Columbia
Canada

Chris Anderson
Professor
Massey University
New Zealand
Member Area
SIPS is the flagship event of FLOGEN STAR OUTREACH, a not-for-profit, non-political and all-inclusive science organization. SIPS as well as FLOGEN STARS OUTREACH takes no sides in political, scientific or technological debates. We equally welcome, without reservations, all spectrum of ideas, theories, technologies and related debates. Statements and opinions expressed are those of individuals and/or groups only and do not necessary reflect the opinions of FLOGEN, its sponsors or supporters.
LOGIN
Translate site in 50+ languages
Flogen is not responsable for translation
Notebook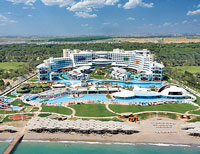 [Click to Enlarge]
Antalya Weather
Friday 22 January 2021
Max: -18°C
Day
Night
Min: -18°C
H%:
Saturday 23 January 2021
Max: -18°C
Day
Night
Min: -18°C
H%:
Sunday 24 January 2021
Max: -18°C
Day
Night
Min: -18°C
H%:
Monday 25 January 2021
Max: -18°C
Day
Night
Min: -18°C
H%:
Tuesday 26 January 2021
Max: -18°C
Day
Night
Min: -18°C
H%: