Symposium
Venue
Information
Sponsorship
Submission
Program
Registration
Instructions
Post Symposium
Previous Events
:: Home > Symposia

SYMPOSIA

< Back
Aifantis International Symposium
(2nd Intl. symp. on Multiscale Material Mechanics in the 21st Century)
Click here to see the Chair special introduction for this symposium
The symposium will feature plenary, keynote and invited lectures on multiscale material mechanics and multiphysics processes with applications ranging from modern engineering science and technology to biology and medicine. Contributed lectures from young scientists and engineers are encouraged in related interdisciplinary research fields. These may include metals and alloys, polymers and composites, geomaterials and biomaterials, as well as novel materials in thin film and bulk configurations for high energy density storage, optoelectronics and biomedicine applications. Advanced multiscale models on elasticity, viscoelasticity, plasticity, and damage, as well as coupled thermomechanical, chemomechanical, electromechanical, and optomechanical theories are desirable.
Contributed articles will be doubled peer-reviewed and will be published in Conference Official Proceedings having an ISBN and an ISSN number. Selected contributed articles will also be published in the Journal of Mechanical Behavior of Materials and other ISI Mechanics of Biomaterials/Biomaterials Journals.
Generalized Continuum Mechanics
Gradient Elasticity
Gradient Viscoelasticity
Gradient Plasticity
Gradient Damage
Nanomechanics
Material Instabilities
Defects in Solids
Diffusion in Solids
Phase Transformations in Solids
Dislocation Patterning
Shear bands, Twins, Size Effects
Metals, Polymers, Ceramics
Soils, Rocks, Concrete
Novel Materials, Thin Films
Electronic, Magnetic, Thermoelectric, Photonic Materials
Cellular Materials, Metallic Glasses
Nanomaterials, Nanocomposites
High Density Energy Storage Materials
Biomaterials, Bio-inspired Materials
Material Fabrication / Forming Mechanics
Fracture Mechanics
Computational Mechanics
Stochastic Mechanics
Geomechanics
Biomechanics
Thermomechanics
Chemomechanics
Electromechanics
Magnetomechanics
Optomechanics
Discrete vs. Continuous Media Modeling
Fractal Media, Fractional Material Mechanics
---

Download the Flyer
---
---
ORGANIZERS

Florian Kongoli
CEO at FLOGEN
FLOGEN Technologies Inc.
USA/Canada

Stephane Bordas
Professor
University of Luxembourg
Luxembourg

Yuri Estrin
Professor
Monash University
Australia
Member Area
SIPS is the flagship event of FLOGEN STAR OUTREACH, a not-for-profit, non-political and all-inclusive science organization. SIPS as well as FLOGEN STARS OUTREACH takes no sides in political, scientific or technological debates. We equally welcome, without reservations, all spectrum of ideas, theories, technologies and related debates. Statements and opinions expressed are those of individuals and/or groups only and do not necessary reflect the opinions of FLOGEN, its sponsors or supporters.
LOGIN
Translate site in 50+ languages
Flogen is not responsable for translation
Notebook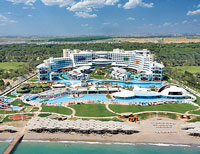 [Click to Enlarge]
Antalya Weather
Friday 22 January 2021
Max: -18°C
Day
Night
Min: -18°C
H%:
Saturday 23 January 2021
Max: -18°C
Day
Night
Min: -18°C
H%:
Sunday 24 January 2021
Max: -18°C
Day
Night
Min: -18°C
H%:
Monday 25 January 2021
Max: -18°C
Day
Night
Min: -18°C
H%:
Tuesday 26 January 2021
Max: -18°C
Day
Night
Min: -18°C
H%: