Symposium
Venue
Information
Sponsorship
Submission
Program
Registration
Instructions
Post Symposium
Previous Events
:: Home > Symposia

SYMPOSIA

< Back
2nd Intl. Symp. on Synthesis and Properties of Nanomaterials for Future Energy Demands
The development of the future energy conversion and storage technologies requires understanding the mechanisms of energy transfer at the nanometer scale and the capacity to tailor the materials structure and composition at the same level. This symposium will focus on the synthesis, processing, characterization, and modeling of nanostructured materials and their potential use in energy conversion and storage devices and systems. Successful design of nanoscale materials, -nanoparticles, nanowires and nanotubes and related alternative nanostructured materials- could lead to a wide range of novel devices and technologies useful and essential for the new generation of alternative energy devices. Below are some themes for it.
Preparation of nanostructures and nanostructured materials for energy applications: e.g. nanowires, nanoparticles, nanocomposites, mesoporous structures
Structural, morphological and functional characterization of nanomaterials for energy applications
Photonic, electronic, ionic, phononic and chemical transitions, transfer and transport at the nanoscale
Photocatalytic nanomaterials for solar fuels
Nanomaterials and nanocomposites for thermoelectric applications
Nanomaterials for Electric energy issues and applications
Nanomaterials and devices for clean energy and energy conservation.
---

Download the Flyer
---
Member Area
SIPS is the flagship event of FLOGEN STAR OUTREACH, a not-for-profit, non-political and all-inclusive science organization. SIPS as well as FLOGEN STARS OUTREACH takes no sides in political, scientific or technological debates. We equally welcome, without reservations, all spectrum of ideas, theories, technologies and related debates. Statements and opinions expressed are those of individuals and/or groups only and do not necessary reflect the opinions of FLOGEN, its sponsors or supporters.
LOGIN
Translate site in 50+ languages
Flogen is not responsable for translation
Notebook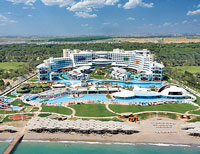 [Click to Enlarge]
Antalya Weather
Tuesday 19 January 2021
Max: -18°C
Day
Night
Min: -18°C
H%:
Wednesday 20 January 2021
Max: -18°C
Day
Night
Min: -18°C
H%:
Thursday 21 January 2021
Max: -18°C
Day
Night
Min: -18°C
H%:
Friday 22 January 2021
Max: -18°C
Day
Night
Min: -18°C
H%:
Saturday 23 January 2021
Max: -18°C
Day
Night
Min: -18°C
H%: