Symposium
Venue
Information
Sponsorship
Submission
Program
Registration
Instructions
Post Symposium
Previous Events
:: Home > Symposia

SYMPOSIA

< Back
2nd Intl. Symp. on Rare Earth and Platinum Group Metals: Managing and Processing
The symposium will equally tackle the sustainable management and sustainable extraction and processing. It will cover Rare Earth Elements, Lithium and Platinum Group Metals as well as Minor Metals such as antimony, bismuth, barium, beryllium, boron, calcium, chromium, gallium, germanium, hafnium, indium, manganese, molybdenum, platinum group metals, rare earth metals, rhenium, scandium, selenium, sodium, strontium, tantalum, tellurium, tungsten, etc. The availability of these metals tremendously affects numerous industries such as electronics, aerospace, military, automotive, clean tech and renewable energy technologies, which rely heavily on them and often have no other options to substitute them.
The topics include but are not limited to:
Managing Supply Chain Risks for Critical & Strategic Metals
Mitigation practices and innovative strategies
Costs of extraction, processing options, route to market
End-user Procuring and maintaining the supply in operations
Extraction techniques (pyrometallurgy, hydrometallurgy, electrometallurgy)
Recycling techniques (electronic scraps, EAF dusts, less common waste streams, etc)
Processing techniques (microwave heating, solar-thermal reaction synthesis, cold crucible synthesis).
Equipment Design and commissioning
Laboratory and pilot plant studies
---

Download the Flyer
---
ORGANIZER
:

Claudio Capiglia
RECRUIT R&D Co., Ltd.
Japan
Member Area
SIPS is the flagship event of FLOGEN STAR OUTREACH, a not-for-profit, non-political and all-inclusive science organization. SIPS as well as FLOGEN STARS OUTREACH takes no sides in political, scientific or technological debates. We equally welcome, without reservations, all spectrum of ideas, theories, technologies and related debates. Statements and opinions expressed are those of individuals and/or groups only and do not necessary reflect the opinions of FLOGEN, its sponsors or supporters.
LOGIN
Translate site in 50+ languages
Flogen is not responsable for translation
Notebook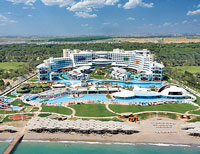 [Click to Enlarge]
Antalya Weather
Sunday 24 January 2021
Max: -18°C
Day
Night
Min: -18°C
H%:
Monday 25 January 2021
Max: -18°C
Day
Night
Min: -18°C
H%:
Tuesday 26 January 2021
Max: -18°C
Day
Night
Min: -18°C
H%:
Wednesday 27 January 2021
Max: -18°C
Day
Night
Min: -18°C
H%:
Thursday 28 January 2021
Max: -18°C
Day
Night
Min: -18°C
H%: