Symposium
Venue
Information
Sponsorship
Submission
Program
Registration
Instructions
Post Symposium
Previous Events
PLENARY LECTURES AND VIP GUESTS
SUMMIT PLENARY

Jean-Marie Dubois

Director of Research at CNRS
CNRS
France

Back to Plenary Lectures »

Short Bio:

Jean-Marie Dubois owns a PhD in Physics from Polytechnic National Institute, Nancy, France, a Dr Hon. Causa from Iowa State University,USA and another from Federal University of Paraiba, Brazil. He is a former overseas fellow of Churchill College, Cambridge, U.K. and a professor at Dalian University of Technology, China. He was recently elected as Honorary Member of Jozef Stefan Institute in Ljubljana, Slovenia. He is a member of Lorraine Science Academy and correspondent of Stanislas Academy, Nancy, France. Distinguished Director of Research at CNRS, France, he chairs the professional committee of CNRS that is dedicated to materials chemistry, nanomaterials and processing.

His research topics have revolved around metal physics and engineering of complex metallic materials. He is the author of more than 250 scientific articles in refereed journals, 14 international patents, and 7 books. After establishing structure models for metallic glasses and quasicrystals, Prof. Dubois became interested in applied properties of these materials: heat insulation, low adhesive properties and infrared light absorption, cold-welding and solid-solid adhesion in vacuum of Al-based complex intermetallics against steel. His general interest is on understanding the surface energy of those materials and their scaling properties in relation to their electronic structure and crystal lattice complexity.
Member Area
SIPS is the flagship event of FLOGEN STAR OUTREACH, a not-for-profit, non-political and all-inclusive science organization. SIPS as well as FLOGEN STARS OUTREACH takes no sides in political, scientific or technological debates. We equally welcome, without reservations, all spectrum of ideas, theories, technologies and related debates. Statements and opinions expressed are those of individuals and/or groups only and do not necessary reflect the opinions of FLOGEN, its sponsors or supporters.
LOGIN
Translate site in 50+ languages
Flogen is not responsable for translation
Notebook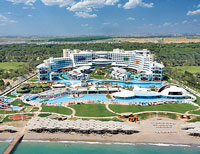 [Click to Enlarge]
Antalya Weather
Wednesday 03 June 2020
Max: -18°C
Day
Night
Min: -18°C
H%:
Thursday 04 June 2020
Max: -18°C
Day
Night
Min: -18°C
H%:
Friday 05 June 2020
Max: -18°C
Day
Night
Min: -18°C
H%:
Saturday 06 June 2020
Max: -18°C
Day
Night
Min: -18°C
H%:
Sunday 07 June 2020
Max: -18°C
Day
Night
Min: -18°C
H%: