Symposium
Venue
Information
Sponsorship
Submission
Program
Registration
Instructions
Post Symposium
Previous Events
PLENARY LECTURES AND VIP GUESTS
Harold Dodds

University of Tennessee

Energy Choices And Consequences
2nd Intl. Symp. on Sustainable Energy Production: Gas/Oil/Shale; Coal; Nuclear; Waste/Bioprocessing and renewables: wind/waves

Back to Plenary Lectures »

Abstract:

With the world's population increasing from approximately seven billion currently to over nine billion by the year 2040, achieving a healthy lifestyle for all people on earth will depend, in part, on the availability of affordable energy, especially electricity. This presentation considers the various options for producing electricity including fossil, renewable, and nuclear, and the consequences associated with each option relative to economics, environmental effects, public health and safety, sustainability, and politics. All electricity production options are needed, but some options may be better than others when comparing the consequences associated with each option. Hence, this work (and associated presentations) is intended to provide a rational basis for making informed decisions about the path forward for electricity production.
Member Area
SIPS is the flagship event of FLOGEN STAR OUTREACH, a not-for-profit, non-political and all-inclusive science organization. SIPS as well as FLOGEN STARS OUTREACH takes no sides in political, scientific or technological debates. We equally welcome, without reservations, all spectrum of ideas, theories, technologies and related debates. Statements and opinions expressed are those of individuals and/or groups only and do not necessary reflect the opinions of FLOGEN, its sponsors or supporters.
LOGIN
Translate site in 50+ languages
Flogen is not responsable for translation
Notebook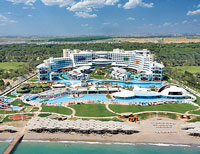 [Click to Enlarge]
Antalya Weather
Monday 01 June 2020
Max: -18°C
Day
Night
Min: -18°C
H%:
Tuesday 02 June 2020
Max: -18°C
Day
Night
Min: -18°C
H%:
Wednesday 03 June 2020
Max: -18°C
Day
Night
Min: -18°C
H%:
Thursday 04 June 2020
Max: -18°C
Day
Night
Min: -18°C
H%:
Friday 05 June 2020
Max: -18°C
Day
Night
Min: -18°C
H%: