Symposium
Venue
Information
Sponsorship
Submission
Program
Registration
Instructions
Post Symposium
Previous Events
PLENARY LECTURES AND VIP GUESTS
Brajendra Mishra

Worcester Polytechnic Institute

The Role Of Critical Materials Recycling In Energy Sustainability
2nd Intl. Symp. on Rare Earth and Platinum Group Metals: Managing and Processing

Back to Plenary Lectures »

Abstract:

Lithium, Telerium, Indium and many Rare Earth metals, including yttrium and scandium, are being increasingly used in clean energy technologies and energy device components, such as colored phosphors, lasers, catalysts and high intensity magnets. The commitment to clean energy technologies by governments and the projected growth in power and transportation sectors across the globe ensures that the demand for rare earth metals and compounds would continue to escalate. This demand implies that, to ensure unhindered technological innovation, it is essential to possess secure supply chains for rare earth elements. In order to ensure secure rare earth supply and attenuate supply-demand imbalance post 2014, it is of utmost importance to look at opportunities to process intelligently, recycle and reuse Rare Earth Elements from secondary sources, such as post-consumer and manufacturing process wastes. Economic and political considerations have caused significant fluctuations in rare-earth metals availability which requires that better extraction techniques, alternative uses, recycling opportunities should all be simultaneously explored.
Member Area
SIPS is the flagship event of FLOGEN STAR OUTREACH, a not-for-profit, non-political and all-inclusive science organization. SIPS as well as FLOGEN STARS OUTREACH takes no sides in political, scientific or technological debates. We equally welcome, without reservations, all spectrum of ideas, theories, technologies and related debates. Statements and opinions expressed are those of individuals and/or groups only and do not necessary reflect the opinions of FLOGEN, its sponsors or supporters.
LOGIN
Translate site in 50+ languages
Flogen is not responsable for translation
Notebook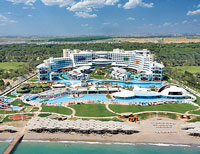 [Click to Enlarge]
Antalya Weather
Monday 01 June 2020
Max: -18°C
Day
Night
Min: -18°C
H%:
Tuesday 02 June 2020
Max: -18°C
Day
Night
Min: -18°C
H%:
Wednesday 03 June 2020
Max: -18°C
Day
Night
Min: -18°C
H%:
Thursday 04 June 2020
Max: -18°C
Day
Night
Min: -18°C
H%:
Friday 05 June 2020
Max: -18°C
Day
Night
Min: -18°C
H%: