Symposium
Venue
Information
Sponsorship
Submission
Program
Registration
Instructions
Post Symposium
Previous Events
PLENARY LECTURES AND VIP GUESTS
Tamer Turna

YILDIRIM ENERGY HOLDING AS

Alternative Power Generation Infrastructure Master Plan For Turkey
2nd Intl. Symp. on Sustainable Energy Production: Gas/Oil/Shale; Coal; Nuclear; Waste/Bioprocessing and renewables: wind/waves

Back to Plenary Lectures »

Abstract:

The Turkish power sector gained a huge change from a 100% state controlled establishment to a 75% private investors controlled liberal sector between 1984 and 2014. The sectors frame adaptation to the EU rules and regulations, via the Electricity Market Law (2001), the Gas Market Law Nr. 4646 (2001) and Minerals Law (2004) the installed capacity and energy consumption increased from 6.64 GW and 26.5 TWh p.a. to a remarkable level of 69.5 GW and 258 TWh p.a. (end of 2014).<br />The Turkish economy and its electricity requirement continue to grow by 4-8% p.a.. Its installed power capacity is expected to grow to 100 GW by 2023. Considering the decommissioning need of the aged and the inefficient plants, the capacity investment requirement by then will be 32 GW's, attracting the imaginations of entrepreneurs.<br />This paper introduces a new electricity generation master plan for Turkey, considering most critical technical and economical influencers, especially the by capacity limited cross border power import and export transmission system. The backbone of this master plan is to establish a low generation cost high efficiency clean coal fuelled 'base load power generation fleet' complemented with gas fuelled flexible power generation and some limited amounts of nuclear power plants. All planned within five to ten organized electricity generation zones (OEGZ), interlinked with a 800 kV super grid. The basic task of those will be to provide low OPEX base load as well as flexible power with the aim to fund, technically match and tolerate the cost intensive and technically challenging operating requirements of wind and solar capacities. The OEGZ idea provides further relief to the challenging bureaucratic permits requirement, social impact and public acceptance needs; accelerating the realization speed of the OEGZ's to insure a backbone supported wisely guided transformation for a renewables sourced power utilization enlargement.
Member Area
SIPS is the flagship event of FLOGEN STAR OUTREACH, a not-for-profit, non-political and all-inclusive science organization. SIPS as well as FLOGEN STARS OUTREACH takes no sides in political, scientific or technological debates. We equally welcome, without reservations, all spectrum of ideas, theories, technologies and related debates. Statements and opinions expressed are those of individuals and/or groups only and do not necessary reflect the opinions of FLOGEN, its sponsors or supporters.
LOGIN
Translate site in 50+ languages
Flogen is not responsable for translation
Notebook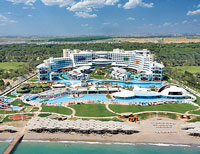 [Click to Enlarge]
Antalya Weather
Tuesday 02 June 2020
Max: -18°C
Day
Night
Min: -18°C
H%:
Wednesday 03 June 2020
Max: -18°C
Day
Night
Min: -18°C
H%:
Thursday 04 June 2020
Max: -18°C
Day
Night
Min: -18°C
H%:
Friday 05 June 2020
Max: -18°C
Day
Night
Min: -18°C
H%:
Saturday 06 June 2020
Max: -18°C
Day
Night
Min: -18°C
H%: