Symposium
Venue
Information
Sponsorship
Submission
Program
Registration
Instructions
Post Symposium
Previous Events
:: Home > Symposia

SYMPOSIA

< Back
2nd Intl. Symp. on Sustainable Secondary Battery Manufacturing and Recycling
Secondary batteries mainly based on lithium and lead will continue the march towards radical alteration spurred by demand of high energy and power densities for automotive, electronic, back-up and renewable energy storage applications. For even greater market penetration, the costs of the batteries have to come down, performance and reliability will have to be improved, safety issues need to be tackled and sustainability must be ensured.
Current research on electrodes for Li ion batteries is focused on new materials and composites that can help enhance energy densities and cycle life to new levels. Lithium batteries including new chemistries (Li-S e.g.) are being extensively researched for developing the technology of choice for the next generation of Electric Vehicles - Hybrid, Plug in Hybrid and Battery EVs. Lead batteries have made a massive capacity expansion for applications in e-scooters and are currently growing in the automotive applications for the idle, stop & go Mild-HEV applications using the advanced VRLA technology.
In this special symposium, there will be the opportunity to consider the full spectrum of sustainable secondary batteries from development to manufacturing and recycling. Special emphasis on new materials, new designs, new chemistries, and new methods of manufacturing along with enhanced sustainability of batteries will be particularly welcome.
This unique symposium will cover, but will not be limited to, the following topics:
New developments in Li-ion, Li-S and lead-acid batteries
Development of new cathodes and anodes for batteries
Organic liquid electrolytes, gel & polymer electrolytes, ionic liquids and inorganic electrolytes for batteries
Fabrication and manufacturing of batteries
Application of batteries in HEVs
Future battery systems (Li-air, molten salt and redox batteries)
Sustainability of batteries, including recycling and recovery of active materials
---

Download the Flyer
---
ORGANIZERS
:

Vasant Kumar
University of Cambridge
United Kingdom

Katerina Aifantis
University of Arizona
USA
Member Area
SIPS is the flagship event of FLOGEN STAR OUTREACH, a not-for-profit, non-political and all-inclusive science organization. SIPS as well as FLOGEN STARS OUTREACH takes no sides in political, scientific or technological debates. We equally welcome, without reservations, all spectrum of ideas, theories, technologies and related debates. Statements and opinions expressed are those of individuals and/or groups only and do not necessary reflect the opinions of FLOGEN, its sponsors or supporters.
LOGIN
Translate site in 50+ languages
Flogen is not responsable for translation
Notebook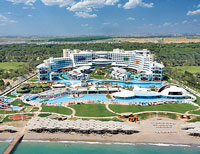 [Click to Enlarge]
Antalya Weather
Tuesday 19 January 2021
Max: -18°C
Day
Night
Min: -18°C
H%:
Wednesday 20 January 2021
Max: -18°C
Day
Night
Min: -18°C
H%:
Thursday 21 January 2021
Max: -18°C
Day
Night
Min: -18°C
H%:
Friday 22 January 2021
Max: -18°C
Day
Night
Min: -18°C
H%:
Saturday 23 January 2021
Max: -18°C
Day
Night
Min: -18°C
H%: