Symposium
Venue
Information
Sponsorship
Submission
Program
Registration
Instructions
Post Symposium
Previous Events
:: Home > Symposia

SYMPOSIA

< Back
3rd Intl. Symp. on Sustainable Materials Recycling Processes and Products
Recycling: Principles, technologies and Industrial Practice:
Ferrous and non-ferrous alloys
Light and heavy metals
Noble and rare earth elements
Polymeric materials
Melting, casting and other forms of material processing
Recycled raw material for further refining and new products
Advanced principles of chemistry and physics
Practical chemical and physical metallurgy and materials processes
Regulatory rules, policies and guidance on materials recycling
Environmental protection, materials recycling
Impact of materials recycling on the environment, industry and economy
Silicon Production, Refining & Recycling for Photovoltaic Cells

Production: Carbothermic, Siemens, fluidized bed , electrochemical, fractional crystallization, other emerging methods
Refining & Purification: Electrolytic, solidification, filtration, slags; plasma, vacuum leaching or other innovative techniques
Recycling: Methods to recycle ingot top-cuts, kerf loss silicon, silicon cells Ag, glass, aluminum frames, solder interconnects, Pb-free solders, alternative thin film materials
---

Download the Flyer
---
ORGANIZERS
:

Tomas Havlik
Technical University of Kosice
Slovak Republic

Francesca Pagnanelli
Sapienza University of Rome
Italy
Member Area
SIPS is the flagship event of FLOGEN STAR OUTREACH, a not-for-profit, non-political and all-inclusive science organization. SIPS as well as FLOGEN STARS OUTREACH takes no sides in political, scientific or technological debates. We equally welcome, without reservations, all spectrum of ideas, theories, technologies and related debates. Statements and opinions expressed are those of individuals and/or groups only and do not necessary reflect the opinions of FLOGEN, its sponsors or supporters.
LOGIN
Translate site in 50+ languages
Flogen is not responsable for translation
Notebook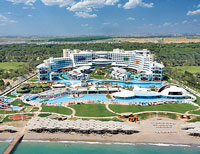 [Click to Enlarge]
Antalya Weather
Wednesday 27 January 2021
Max: -18°C
Day
Night
Min: -18°C
H%:
Thursday 28 January 2021
Max: -18°C
Day
Night
Min: -18°C
H%:
Friday 29 January 2021
Max: -18°C
Day
Night
Min: -18°C
H%:
Saturday 30 January 2021
Max: -18°C
Day
Night
Min: -18°C
H%:
Sunday 31 January 2021
Max: -18°C
Day
Night
Min: -18°C
H%: