Interview of Dr. Florian Kongoli, President of FLOGEN Technologies and FLOGEN STAR OUTREACH, recognized as one of the major authorities in the world for sustainability in industry.
On the agenda: COVID-19 Pandemic, the new reality, and how science and technology can collaborate with other fields to help overpass the biggest health crisis in 100 years and build a resilient work after it.
The pre-interview advertisement of by Linha de Frente is shown below.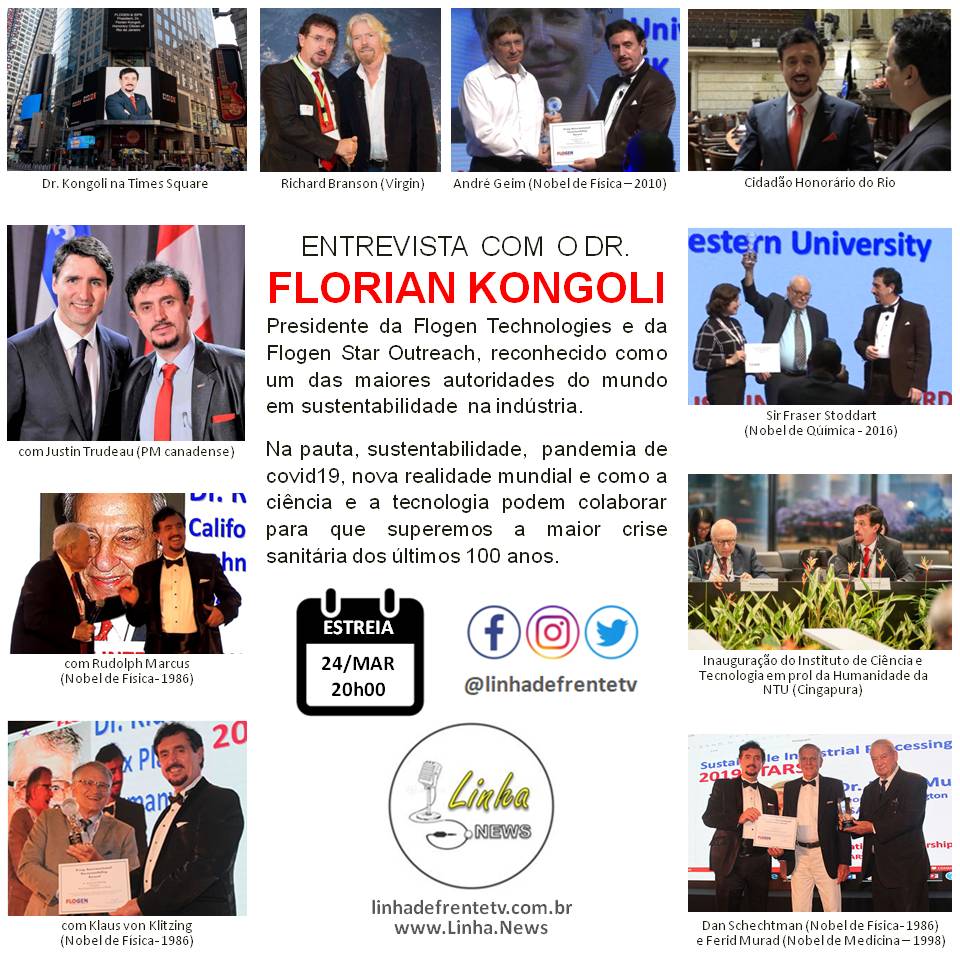 Advertisement of Dr. Florian Kongoli, President of SIPS and President of FLOGEN, written by Linha de Frente