Honorable Pierre Arcand, Minister Energy and Natural Resources and Northern Mining Plan, Quebec, Canada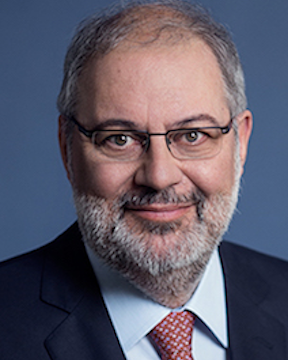 About:
Pierre Arcand began his career in Montreal as a journalist. In 1978, he was appointed news editor for CKAC and the Télémédia network. In 1984, he was promoted to Vice-president and director general at CKAC, and in 1985 was named Senior Vice-president of Télémédia, a position he held until 1988 when he became co-owner of CFCF and CFQR. In 1992, his group acquired the CKVL and CKOI radio stations followed by CIEL and CIME-FM in 1998. In 2002, Pierre Arcand, backed by more than 20 years of experience on radio, was appointed President of Corus Quebec Radio, owner of 14 stations across Quebec. In 1987 he was named New Performer by the Montreal Chamber of Commerce. He served as a board member for Tel-Aide from 1983 until 1986, and of The Diabetic Children's Foundation from 1997 until 2006.
Pierre Arcand was elected Member of National Assembly for Mont-Royal in 2007, subsequent to which he served as parliamentary assistant to the Minister of Economic Development, Innovation and Export Trade and to the Minister of Tourism from April 2007 until April 2008. At that time, he was appointed parliamentary assistant to the Minister of Finance and President of the Treasury Council. Furthermore, he held the position of Vice-chair of the Committee on education until 2008.
Re-elected in December 2008, he was appointed Minister of International Relations and Minister responsible for La Francophonie. Since August 11, 2010, he has held the position of Minister of Sustainable Development, the Environment and Parks. He has also served as a member of the Ministerial Committee for Economic Prosperity and Sustainable Development since January 15, 2009.
He was re-elected on September 2013 and on April 2014 and since April 2014 hold the position of Minister of Energy and Natural Resources, Minister responsible for the Northern Plan, Minister responsible for the Lanaudiere region and Minister responsible for the Laurentides region.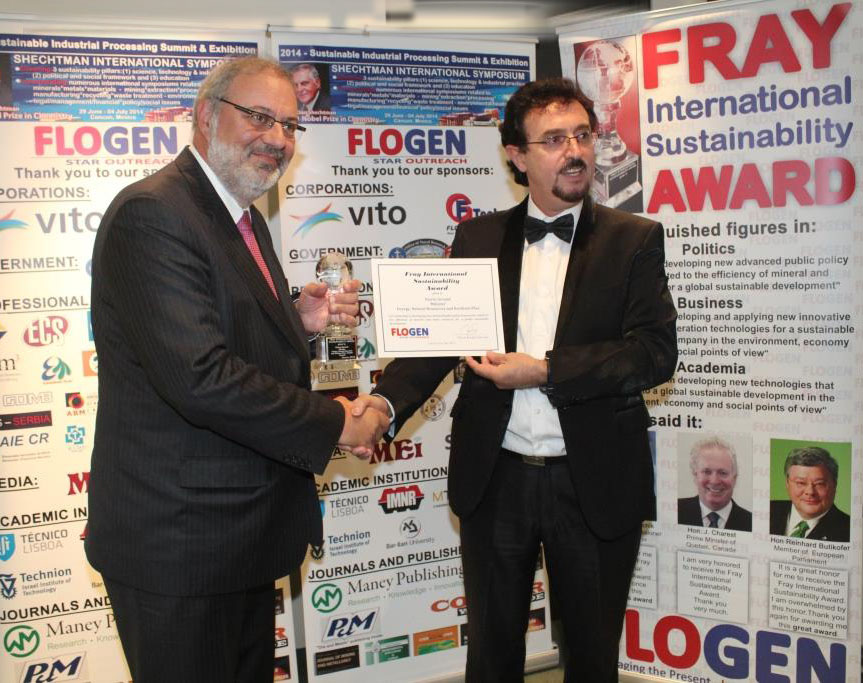 Honorable Pierre Arcand, Receiving the Fray International Sustainability Award from Dr. Florian Kongoli at FLOGEN SIPS 2014

Pierre Arcand addresses Dr. Florian Kongoli after receiving the Fray International Sustainability Award at FLOGEN SIPS 2014

Plenary speech of Pierre Arcand during FLOGEN 2014 /Shechtman International Symposium, chaired by Dr. Florian Kongoli
Plenary Presentation Transcript
Media Articles
-
Le Journal de Mont-Royal
PDF:
http://www.flogen.org/pdf/JMR-Actuel.pdf
-
Express Mont-Royal
PDF:
http://www.flogen.org/pdf/Express_Mont-Royal_20Aout2014.pdf
-
Les Actualités :
Web:
http://lesactualites.ca/index.php/2014/08/21/pierre-arcand-recoit-le-prix-fray-du-developpement-durable/
PDF:
http://www.flogen.org/pdf/PierreArcand_Actualites.pdf
Detailed Biography: [Click here to www.assnat.qc.ca]