Honorable Dr. STÉPHANE DION - Member of Parliament, Canada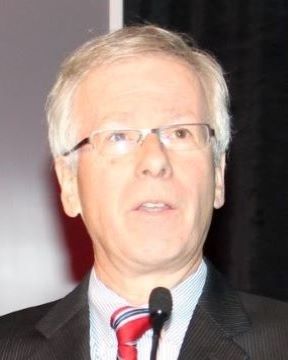 About:
Born in Quebec City, Canada, Stéphane Dion studied at Université Laval before obtaining a Doctorate in Sociology from the Institut d'études politiques in Paris, France. Before entering politics in 1996, Stéphane Dion taught Political Science, first at Université de Moncton in 1984, then at Université de Montréal from 1984 to 1995. During that time, he authored many publications.
Having been elected as a Member of Parliament in Canada's House of Commons, Stéphane Dion first served as Minister of Intergovernmental Affairs between 1996 and 2003, bringing many tough federal-provincial negotiations to fruition and playing a major and successful role in the promotion of Canadian unity.
From 2004 to 2005 he was Minister of the Environment of Canada.
In 2006 he was elected as Leader of the Liberal Party of Canada and became Leader of the Official Opposition in the House of Commons. In that capacity, he developed a visionary plan to make Canada richer, fairer and greener, proposing a bold and innovative shift to a fiscal and economic regime that put a price on pollution while promoting and rewarding wise energy choices and sound environmental practices. Following the 2008 and 2011 elections, he retained his seat as Member of Parliament for Saint-Laurent-Cartierville, a seat he has always won since 1996.
Stéphane Dion's public policy achievements, first on the topic of intergovernemental relations, and then in the fields of environmental stewardship, sustainable development and climate policy, earned him several distinctions including an Honorary Doctorate from Carlos III University of Madrid, the 2011 Couchiching Award for Public Policy Leadership and a seat on the External Advisory Board of the Yale Climate and Energy Institute.
He is regularly consulted, domestically and internationally, on issues related to the health of the environment, notably the fight against the negative impacts of global warming.
More information at http://stephanedion.liberal.ca/en/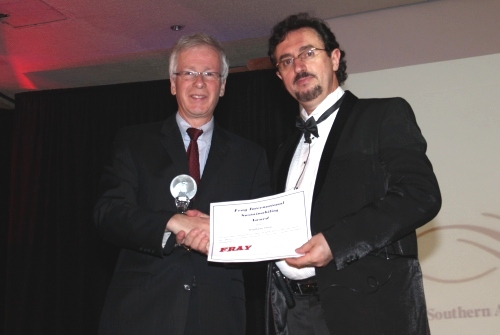 Hon. S. Dion, Receiving the Fray International Sustainability Award from Dr. Florian Kongoli at FLOGEN SIPS 2011
Major Sustainability Achievements
Dr. Dion has had as an objective of his political career the resolution of some of the most pressing domestic and international environmental challenges.
As Minister of the Environment from 2004 to 2005, he secured one of the greenest budgets in the history of Canada, helping enhance the country's environmental protection, conservation and natural reserve systems.
In 2005, as Chair of the Montreal UN Conference on Climate Change, he was instrumental in securing the rescue of the Kyoto Protocol, paving the way of subsequent international climate negotiations.