PLENARY LECTURE IN BULGARIA
Dr. Florian Kongoli went for business trip in Bulgaria where he met with several business and academia leaders. He was also invited to present a Plenary Gala Lecture in the 15th Balkan Mineral Processing Congress held in Sozopol, Bulgaria from 12 - 16 of June.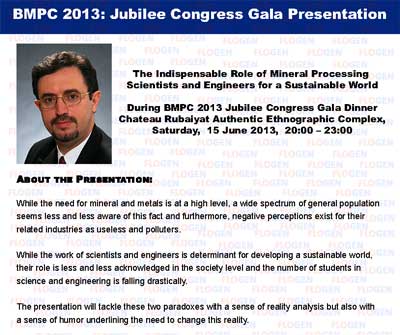 BMPC 2013: Jubilee Congress Gala Presentation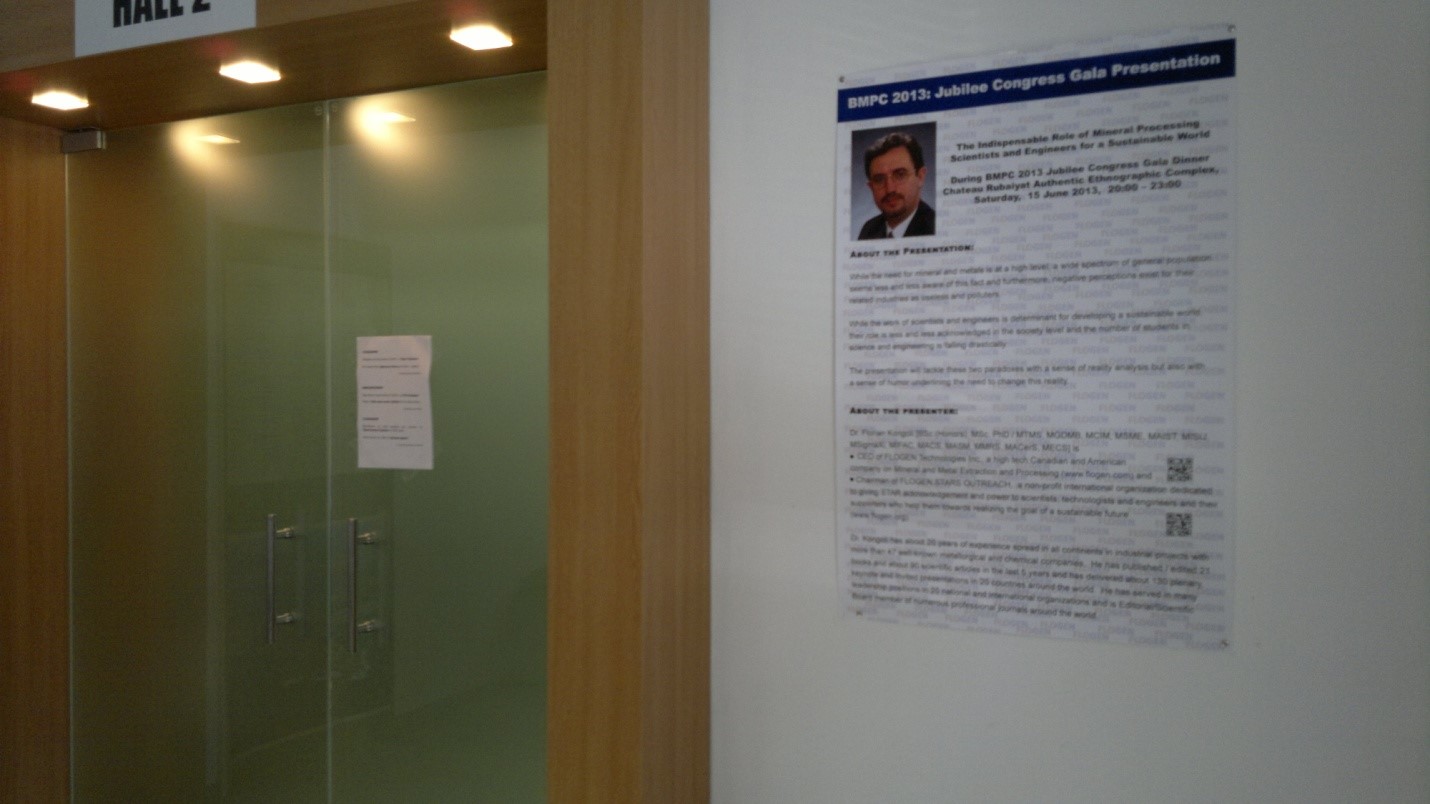 The announcement of Dr. Florian Kongoli's Congress Gala Presentation in the event main hall.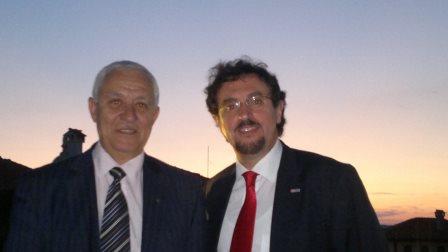 Dr. Florian Kongoli with Prof. Ivan Nishkov, BMPC 2013 Chairman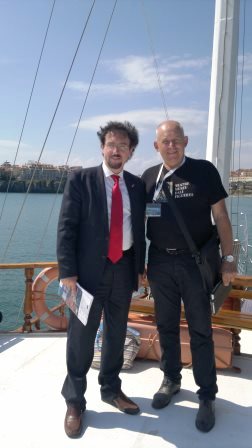 Dr. Florian Kongoli with Prof. Alex Kozlov, Russia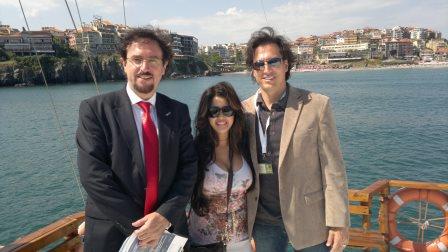 Dr. Florian Kongoli with colleagues