Dr. Spomenka Kobe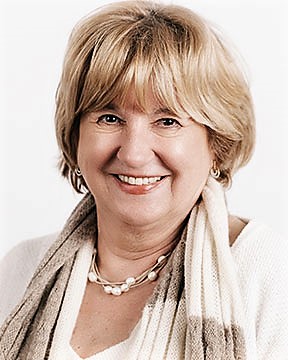 Dr. Spomenka Kobe is a Scientific Advisor at the Department for Nanostructured materials. Until May 2018, she has been acting as a Head of the department for 16 years. She is currently a professor at the International Postgraduate School "Jozef Stefan" and a member of the Governing Board of the School. She is the Leader of the National Research Programme "Nanostructured Materials," and until 2017 the Slovene director of The International Associated Laboratory PACS2 between CNRS, France and Jozef Stefan Institute, Slovenia. During her career, she has been a principal investigator of many national and international projects. Kobe is a Member of the Slovenian Academy of Engineering, and acts as the European Expert and Evaluator in the field of magnetism and magnetic materials.
Since the very beginning of her career, she has been involved in not only basic science, but also in research and development work for industrial projects. In parallel with these projects, she obtained her Master degree in 1981 and her Ph.D. degree in 1991. In 1987 she was awarded the State Award (Sklad Boris Kidric) and another State Award of the Republic of Slovenia in 1992.
She is best known internationally as the founder and holder of the field of permanent magnetic materials on the basis of rare earth and transition metals in Slovenia. She is also a long-standing representative of Slovenia in the International Advisory Board for this area.
Her educational activity is evident from the pedagogical work at the Faculty of Natural Sciences and Technology, the University of Ljubljana, and in her work with mentoring postgraduate students. She continues her educational work at the Jozef Stefan International Postgraduate Schoo, where she is also a Deputy President for the Department of Nanosciences and Nanotechnology.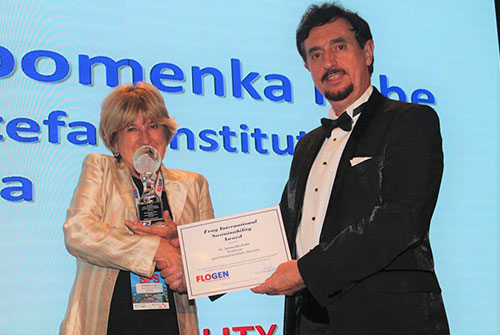 Dr. Spomenka Kobe, Receiving the Fray International Sustainability Award from Dr. Florian Kongoli at FLOGEN SIPS 2019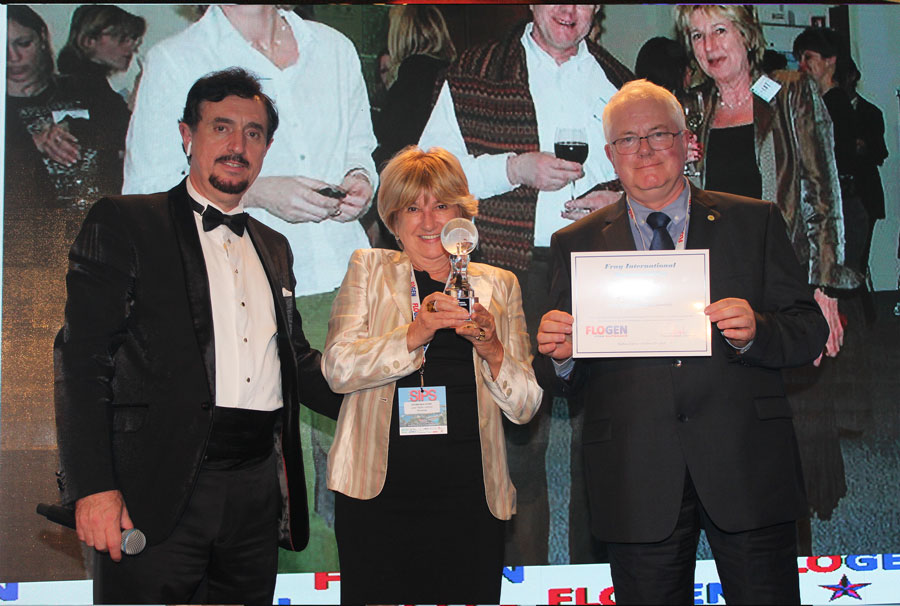 Dr. Spomenka Kobe, with Dr. Florian Kongoli and Prof. Jean-Marie Dubois, During the FLOGEN SIPS 2019 ceremony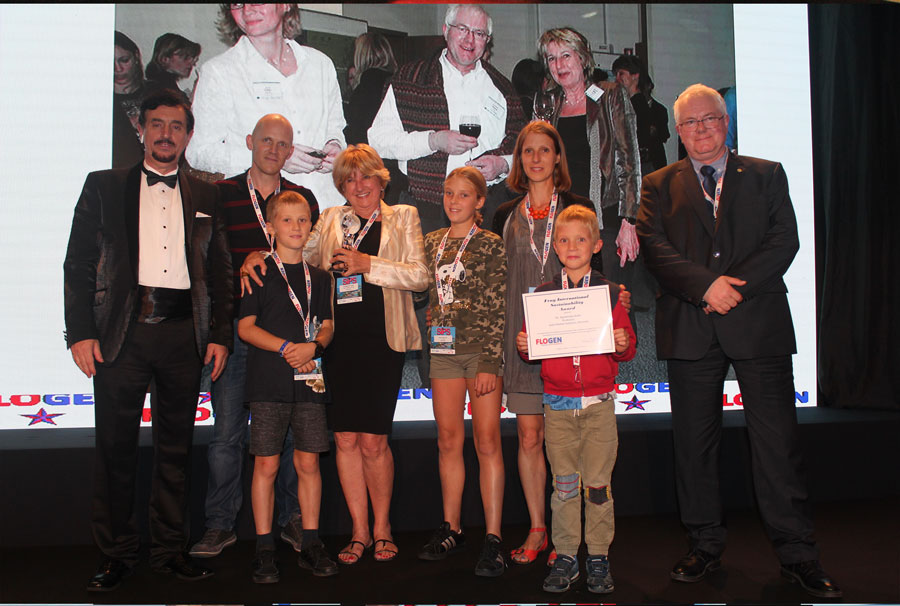 Dr. Spomenka Kobe with her family as well as Dr. Florian Kongoli and Prof. Jean-Marie Dubois, During the FLOGEN SIPS 2019 ceremony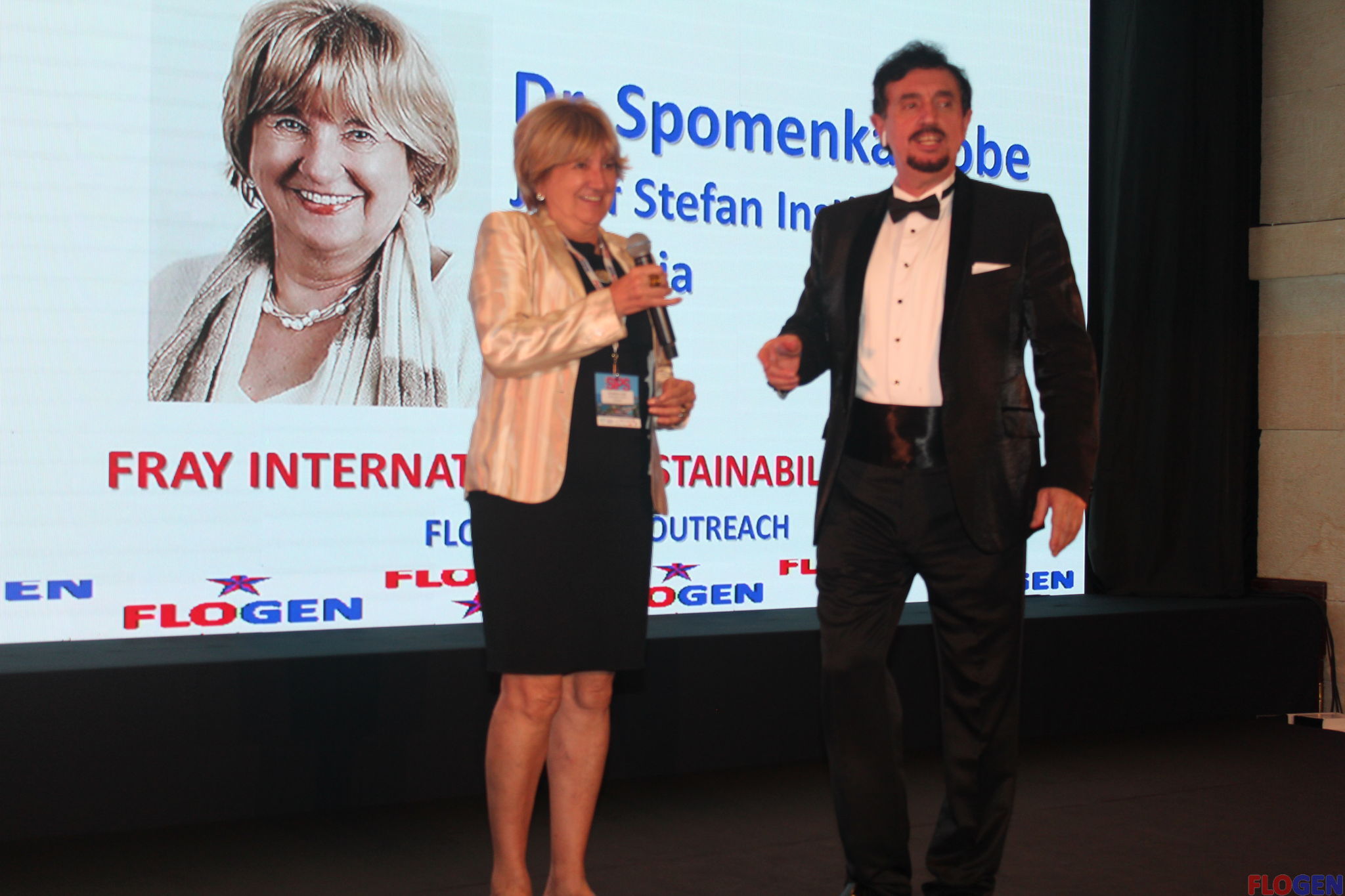 Dr. Florian Kongoli congratualting Dr. Spomenka Kobe, on her award at FLOGEN SIPS 2019 ceremony

FLOGEN SIPS 2019 Awardees: Prof. Spomenka Kobe in conversation with Dr Florian Kongoli & Prof Dubois

FLOGEN SIPS 2019 Interviews: Prof. Spomenka Kobe and Prof. Jean-Marie Dubois with Dr Florian Kongoli

The video Award Ceremony of Prof Spomenka Kobe at SIPS 2019. Dr Florian Kongoli presides upon the official ceremony

Dr. Florian Kongoli interviews Dr. Spomenka Kobe, winner of the FLOGEN SIPS 2019 Fray International Sustainability Award
Related Press:
http://nano.ijs.si/interviews-prof-dr-spomenka-kobe-prof-dr-jean-marie-dubois-annual-meeting-2019-sustainable-industrial-processing-summit-exhibition/
Related Publications:
https://www.ijs.si/ijsw/V001/JSI
Full biography:
https://www.flogen.org/sips2019/pdf/Spomenka_Kobe_Bio.pdf