Professor John A. Meech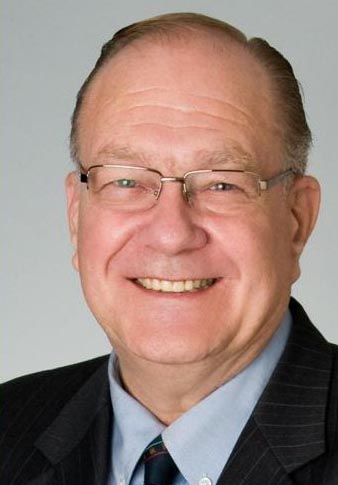 About:
John Meech is Professor of Mining Engineering at the University of British Columbia where he conducts research and teaches in the areas of mining and the environment, industrial automation, process control, and alternative energy systems. He came to UBC in 1989 after 16 years with the Mining Department at Queen's University in Kingston, Ontario. Prior to Queen's he worked in Zambia, Central Africa. In 2000, he founded the Centre for Environmental Research in Minerals, Metals and Materials (UBC-CERM3) which has completed over 40 projects with over 30 researchers at UBC aimed at remediating the environment at mine sites around the world. CERM3 was the first group to eliminate pollution from Britannia Creek and the surface waters of Howe Sound at the Britannia Mine located 40 km north of Vancouver with installation of the Millennium Plug project in 2001. In October 2011, adult pink salmon were photographed in this stream previously described as "No Fish" Creek.
In 2004, he founded an extracurricular activity club called UBC Thunderbird Robotics in which groups of Engineering and Computer Science students participate in hands-on projects involving autonomous ground vehicles. Some of the projects completed by the club include entries in the 2005 DARPA Grand Challenge and 2007 DARPA Urban Challenge, 1/10 scale Canadian Robot Racing Vehicles, RoboCup Soccer, and the NASA Centennial Challenge to build an excavator to dig moon dust for oxygen production at a lunar base. Recently, a group within Thunderbird Robotics converted a 1972 Volkswagen Beetle to run under all-electric power and drove the e-Beetle from Vancouver to Halifax over a period of 14 days without any support vehicles.
During his free time, Dr. Meech and his wife, Elaine, enjoy walking their two Golden Retrievers through the woods and along the beaches of "fuzzy" America - Point Roberts, Washington.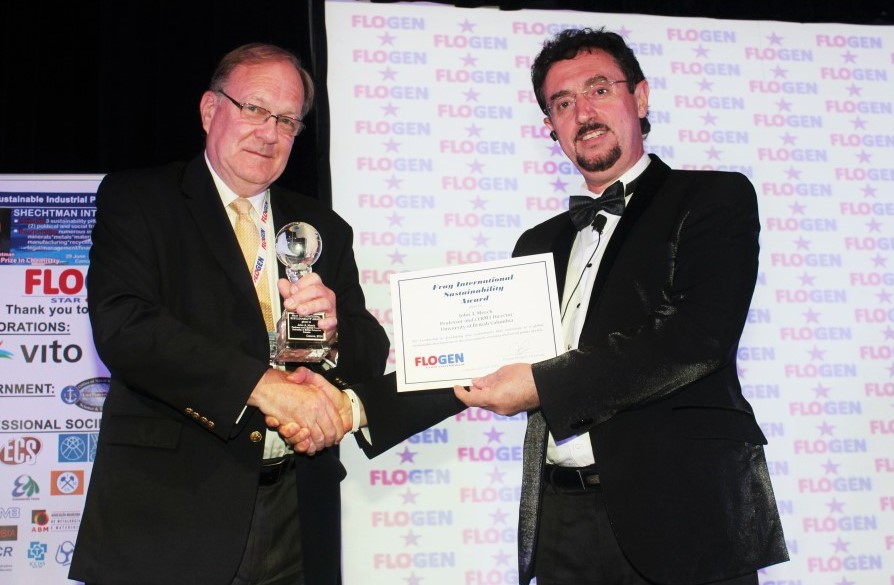 Professor John A. Meech, Receiving the Fray International Sustainability Award from Dr. Florian Kongoli at FLOGEN SIPS 2014
Acceptance Video

Prof. John A. Meech's speech after winning the FLOGEN SIPS 2014 Fray International Sustainability Award given to him by Dr. Florian Kongoli