Prof. Athanasios Mamalis, receives the tittle Honorary Doctor (Dr.h.c.) / Honorary Professor (Prof.h.c.): Batumi Shota Rustaveli State University, Batumi, Georgia
Prof. Athanasios Mamalis, PC-NAE, NCSR Demokritos, Greece, was honored by FLOGEN with the 2018 Fray International Sustainability Award (Official Award Web site here) and with a symposium bearing his name: Mamalis International Symposium on Advanced Manufacturing of Advanced Materials and Structures with Sustainable Industrial Applications at FLOGEN's 2018 Sustainable Industrial Processing Summit (SIPS 2018) in Rio de Janeiro, Brazil: (Official Web Site here)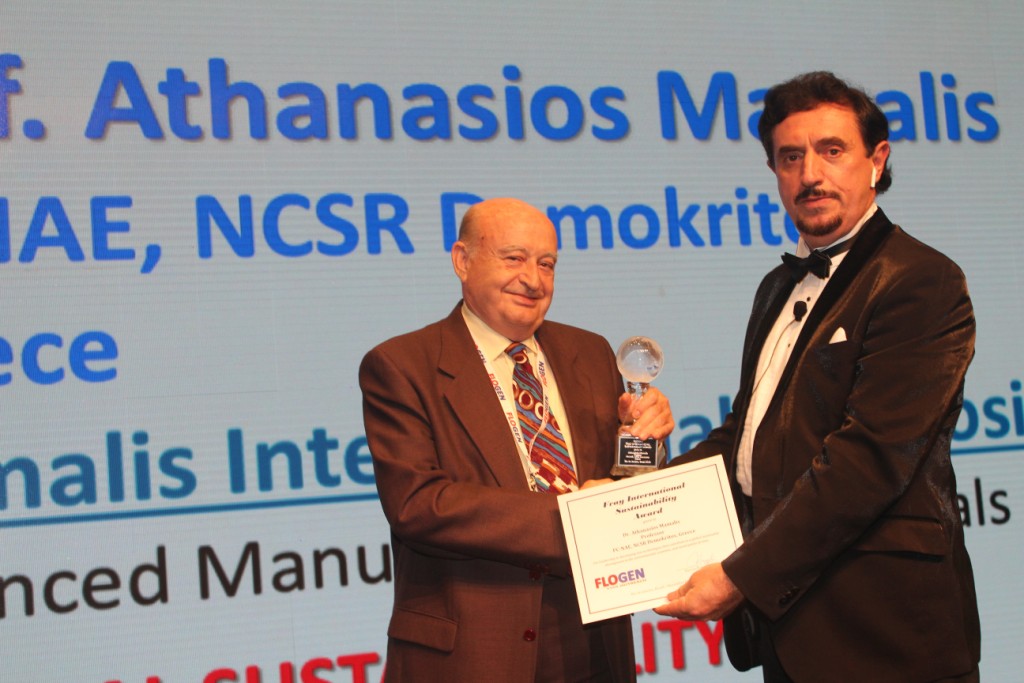 Prof. Athanasios Mamalis, PC-NAE, NCSR Demokritos, Greece, receiving the Fray International Sustainability Award by Dr. Florian Kongoli during SIPS 2018 in Rio de Janeiro, Brazil
Following the footsteps of other FLOGEN award recipients who have subsequently achieve further recognition, Prof. Athanasios Mamalis, PC-NAE, NCSR Demokritos, Greece, was awarded Honorary Doctor (Dr.h.c.) / Honorary Professor (Prof.h.c.): Batumi Shota Rustaveli State University, Batumi, Georgia.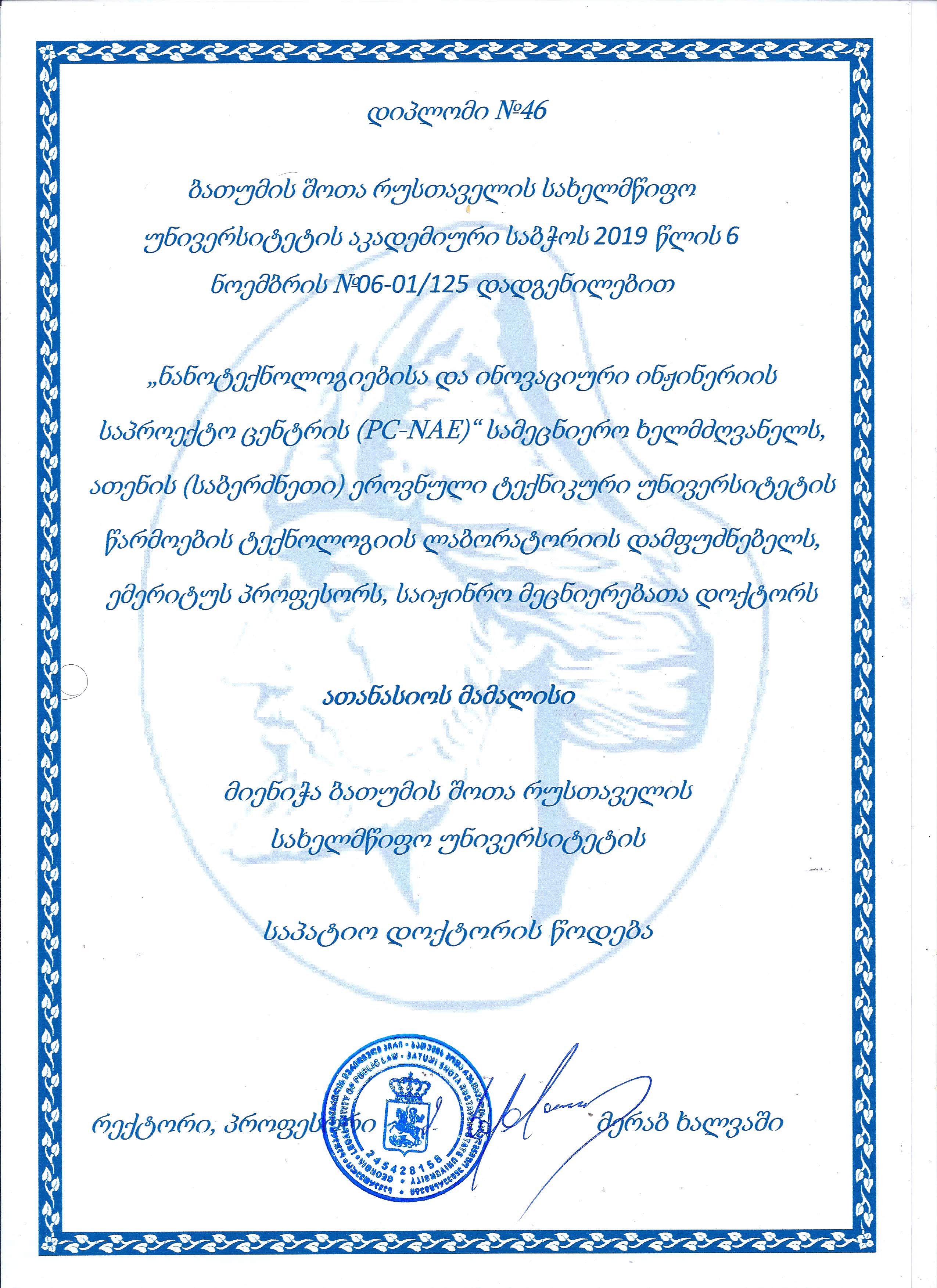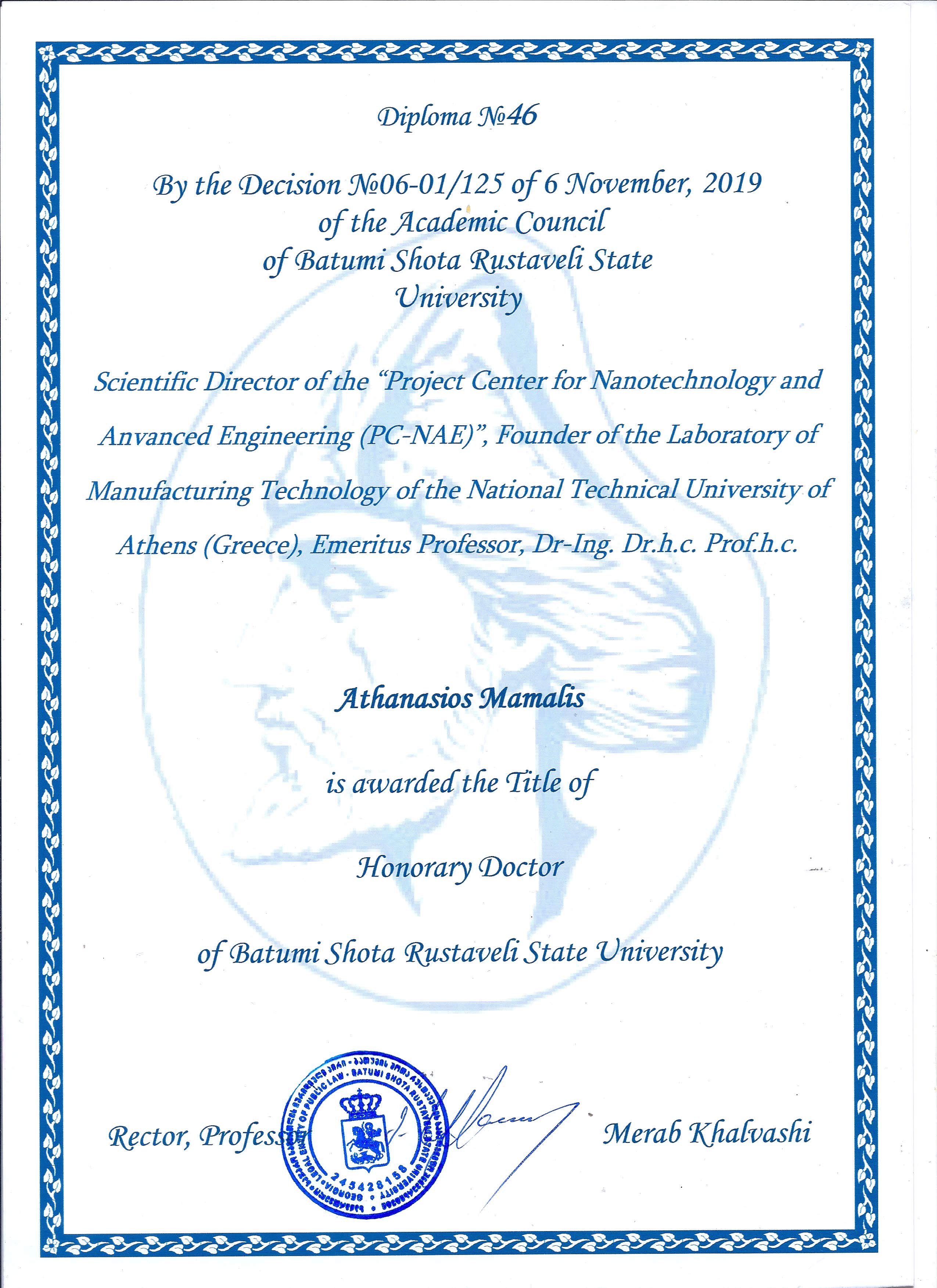 Diploma of Honorary Doctor to Prof. Athanasios Mamalis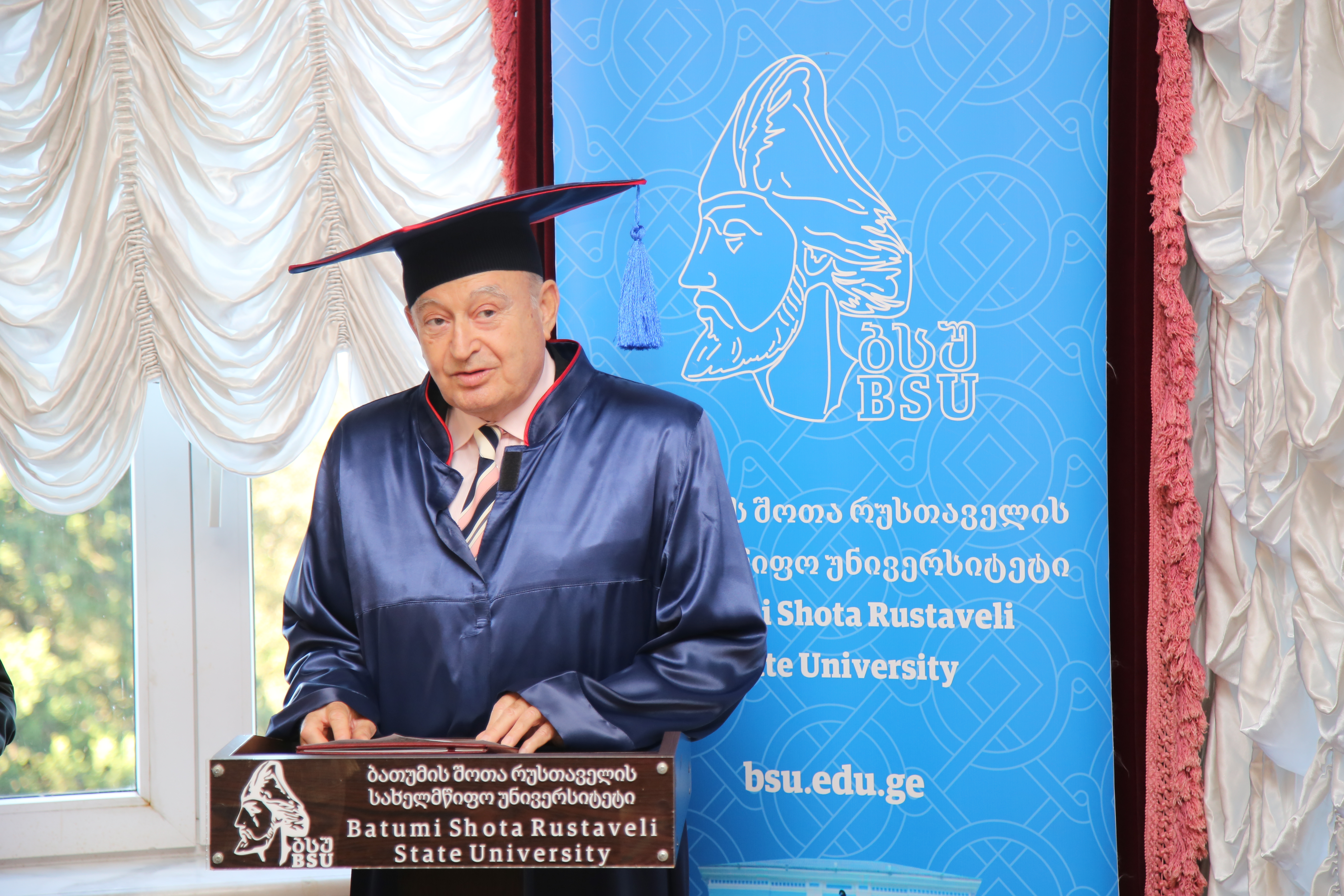 Prof. Mamalis during acceptance Speech
As usual, with its prestigious awards, FLOGEN has opened and/or validated the pathway to further high honors for individuals who have greatly contributed to science and technology, as detailed in previous similar cases given in these pages

We wish similar future successes for all 2016 FLOGEN Award winners that were honored in SIPS during the years as documented in the pages of this Web Site.